Images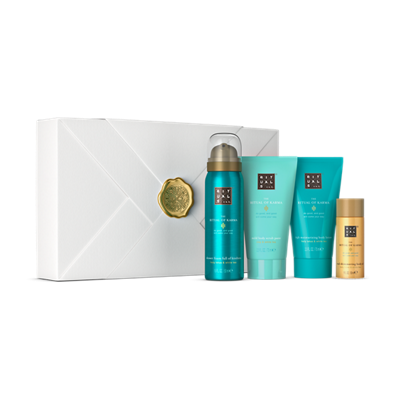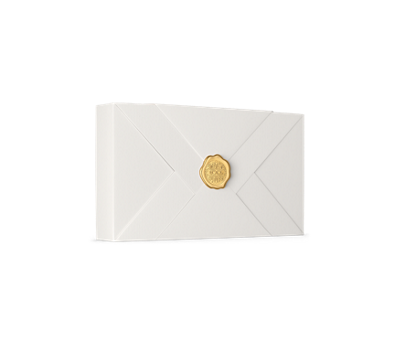 The Ritual of Karma

Soothing Treat
Details
null
foaming shower gel 50ml, body lotion 70ml, mild body scrub 70ml, body oil 30ml
Inspired by positivity and kindness, The Ritual of Karma gift set is the perfect present for a friend, family member or as a tre
...
Show more
Delivery time 1-3 working days

Click & Collect: order online & pick up in store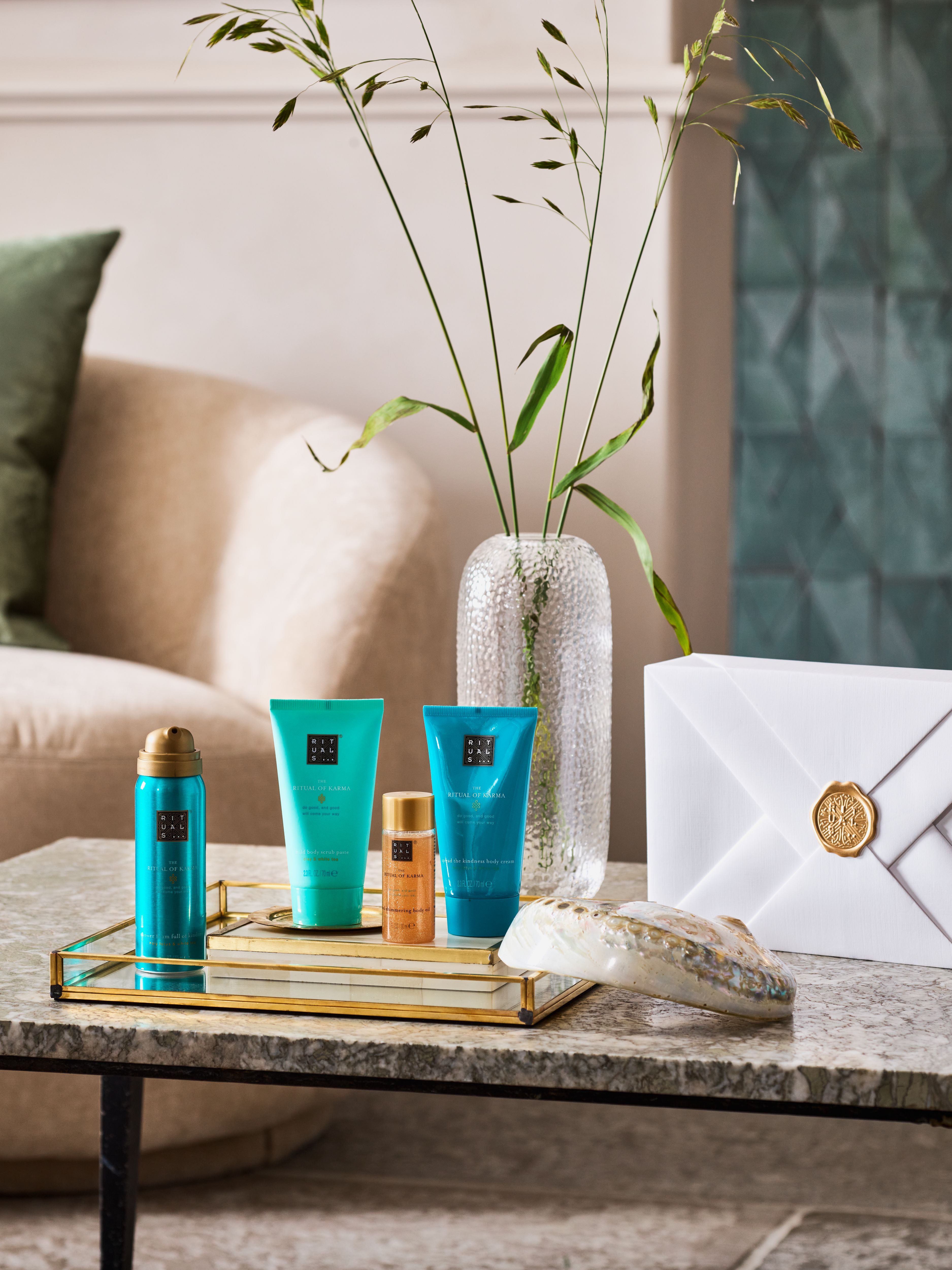 Our 4 Caring Favourites
What's inside this gift set?
Cleanse, treat and fragrance your skin, plus add a beautiful shimmer with The Ritual of Karma. Inside the gift box you will find a foaming shower gel 50ml, body lotion 70ml, body scrub 70ml and body shimmer oil 30ml. With soothing and caring lotus flower and white tea, do good to your skin and good will come your way.
Scroll right to see the contents
1/4
Foaming Shower Gel 50ml
foaming shower gel, 50 ml
Why it's special
A unique formulation technology, which turns the scented gel into a nourishing, rich foam enriched with lotus and white tea. Perfect for soft cleansing of the body.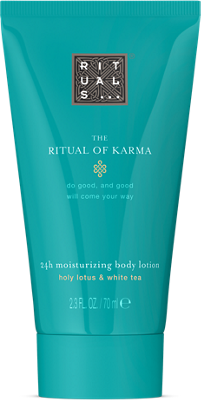 2/4
Body Lotion
body lotion, 70 ml
Why it's special
The Ritual of Karma Body Lotion – with 95% naturally derived ingredients – is the perfect 24-h hydrating lotion to use in warmer weather. It's quickly absorbed by the skin and doesn't feel sticky to the touch. With soothing and nourishing lotus and white tea.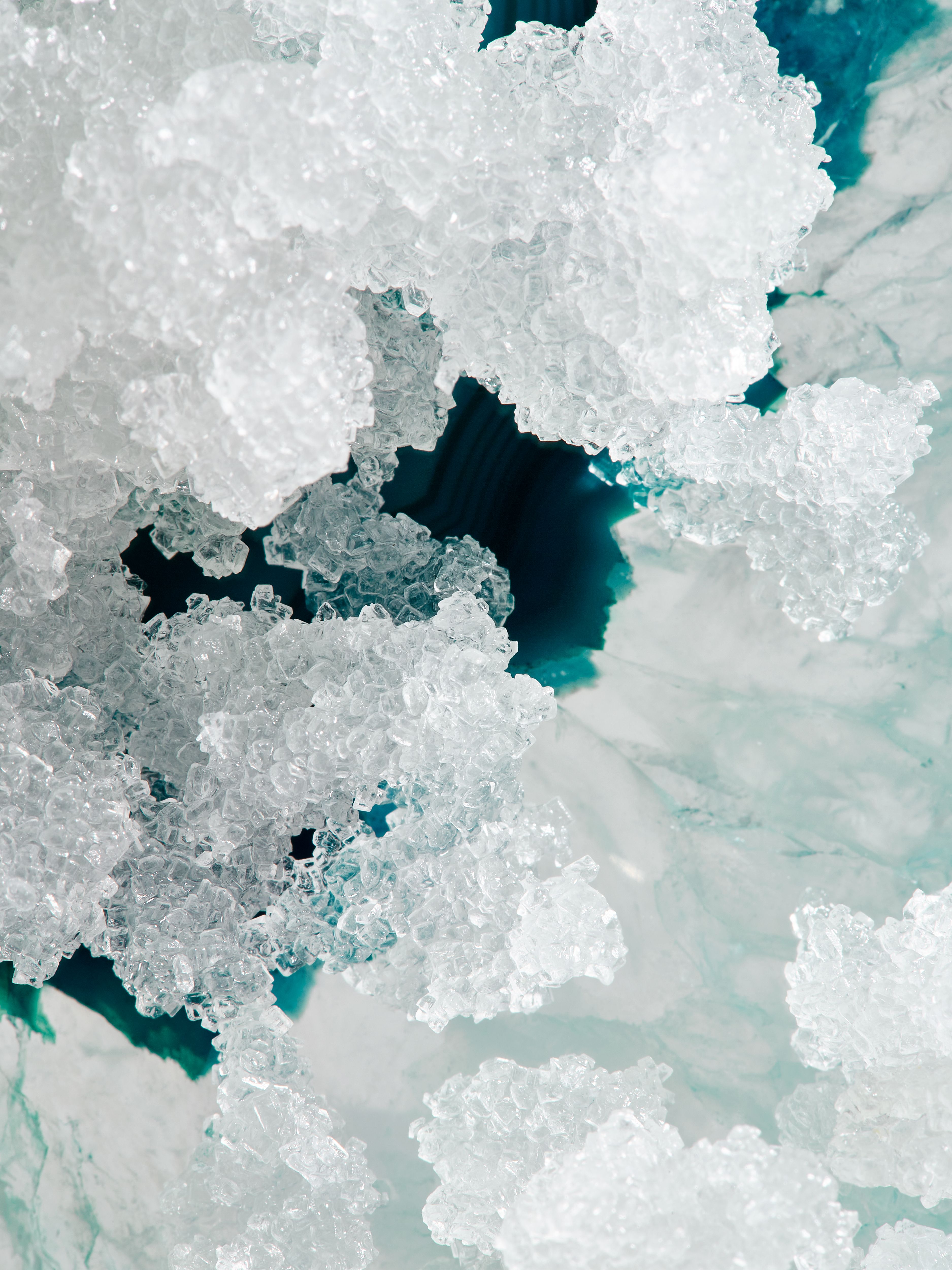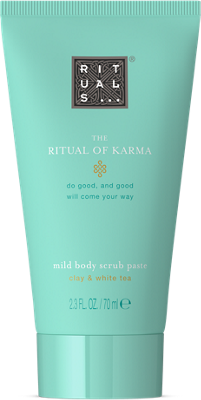 3/4
Mild Body Scrub
body scrub, 70 ml
Why it's special
Specially developed for sensitive skin and composed of 94% natural-origin ingredients, ultra-fine bamboo particles and kaolin clay. Removes dead skin cells, absorbs impurities and hydrates the skin.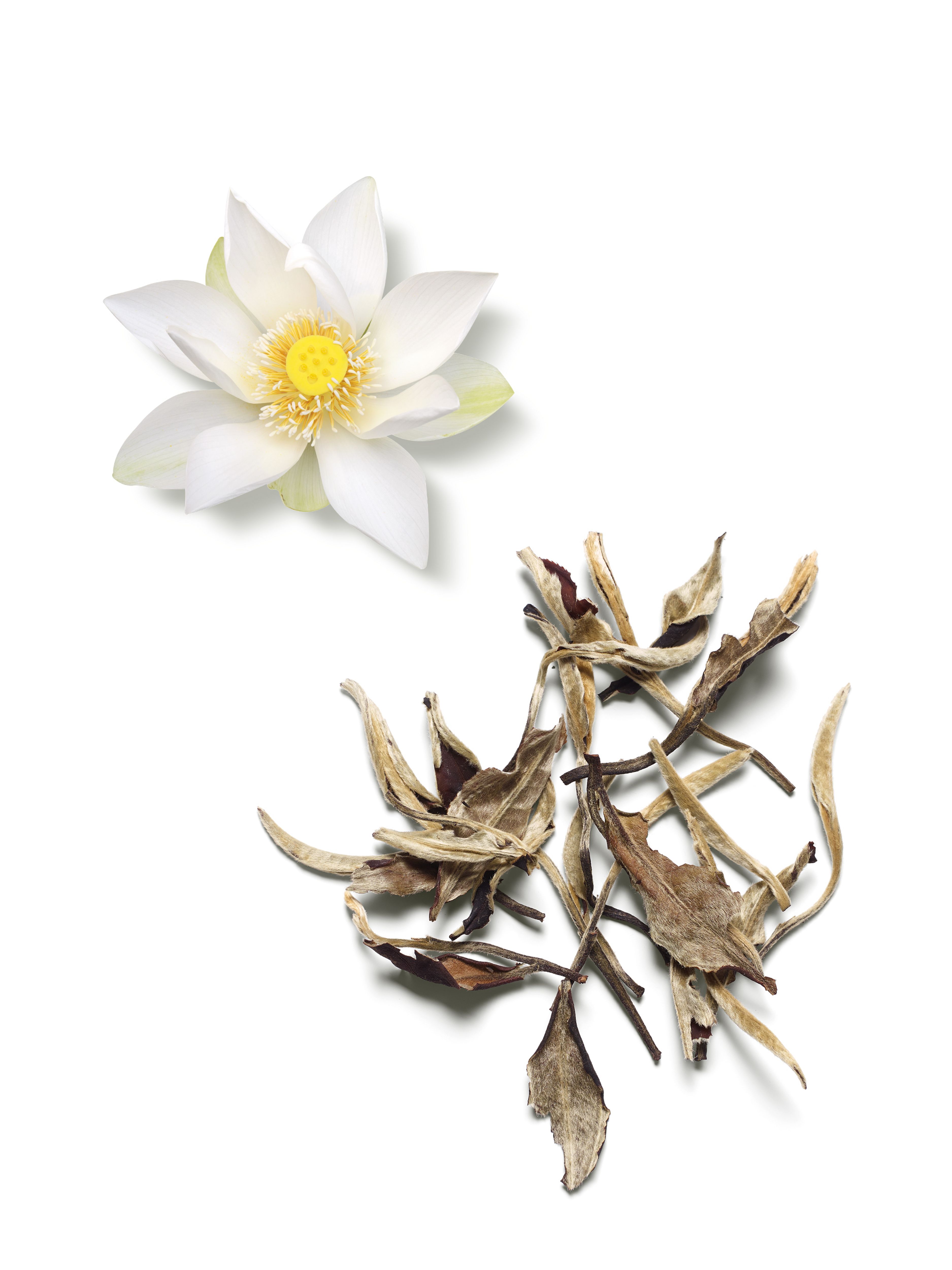 Holy Lotus
Holy lotus is a symbol of purity, beauty and wisdom and is known for its soothing and caring properties.
White Tea
White tea is a lightly oxidized tea grown and harvested primarily in China. More recently, it is grown in eastern Nepal, northern Thailand, southern Sri Lanka and India. White tea lends our perfume a fresh, clean and green fragrance with a slight flowery accord. White tea is said to sharpen the senses.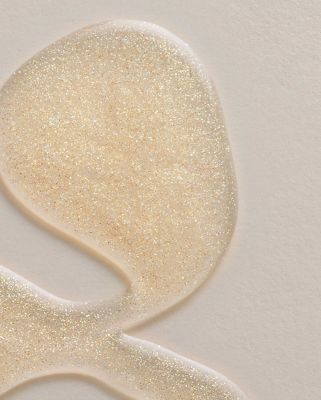 4/4
Shimmering Body Oil
body oil, 30 ml
Why it's special
With tiny shimmering mineral particles, white lotus, white tea and a tan activator complex. For skin that feels like satin and looks like it's been sun-kissed.
Exclusive sets
Perfect to keep or give away
Our new and innovative origami gift-wrapped sets are ready to give. All paper used is FSC certified, originating from well-managed forests with the highest environmental and social standards. Gift sets can only be returned in their original state, meaning the origami gift wrapping must be intact, with the sleeve and seal still in place.