Images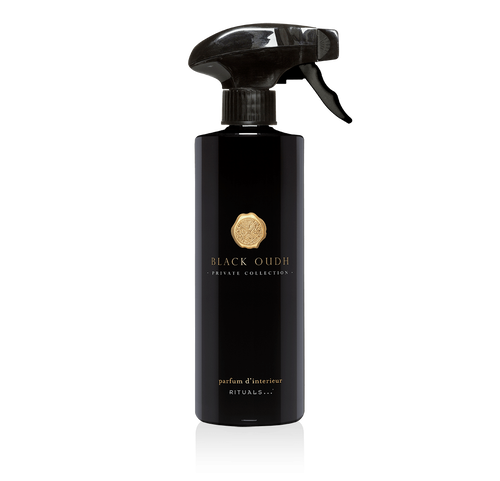 New

Private Collection

Black Oudh Parfum d'Interieur
Details
https://www.rituals.com/en-hk/black-oudh-parfum-dinterieur-1105979.html
home perfume spray, 500 ml
The deep oriental notes of oudh combine beautifully with rich spices and powdery patchouli creating a perfume with a distinctive
...
Show more
Orders placed before 10:30 on 23-01-2020 will be delivered on 23-01-2020 at the latest. Orders placed after 10:30 between 23-01-2020 - 28-01-2020 will be delivered on 29-01-2020
Free delivery with orders over HK$500.
Black Oudh
Precious Oudh establishes a warm Oriental woody fragrance that gives life to an elegant and sophisticated atmosphere.
View all ingredients
How to Use
Open and close the spray pump by pressing the small round button on the side. Hold upright and spray around the room to scent to perfection.