Images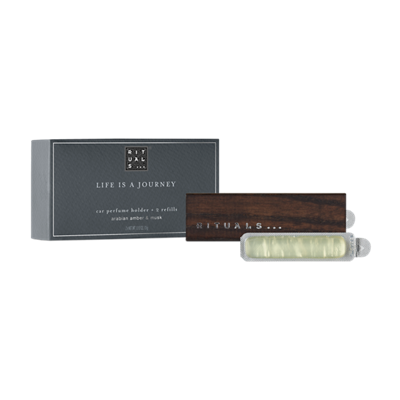 Homme

Life is a Journey - Homme Car Perfume
Details
null
Life is a journey, enjoy the ride with this car perfume based on the empowering scent of amber and musk. The fragrance lasts up
...
Show more
Check instore availability
Delivery time 3-6 working days
Arabian Amber + Musk
Amber is fossilized tree resin, which has been appreciated for its color and natural beauty since Neolithic times. In perfumes the Amber Accord Amber is sweet, soft and sensual with a powdery, vanillic and oriental accent. Musk is the name originally given to a scenting substance obtained from a gland of the male musk deer. Today this natural source has been replaced exclusively by synthesized compounds. Musk hints towrads anamalistic rawness yet offers a subtle warmth and sensuality which helps to relax.
How to Use
1) Remove the foil carefully without damaging the membrane 2) Click the clip onto the holder in the preferred position 3) Click the perfume onto your car's fan unit 4) Adjust the fan setting to regulate the intensity of the fragrance
Discover the Collection
Discover our high-performance body, skin, shave and beard products for the ultimate grooming routine.