Let's start off by saying, I'm a skeptic. I don't believe it's possible to live a 100% zero-waste lifestyle unless you decamp to a farm in the middle of nowhere and grow your own produce. But I do think we could – and should – adopt some elements into our own daily routines.
What is the zero-waste movement?
One third of all food produced – worldwide, might I add – ends up in the bin says a 2017 study. Zero-waste living means reducing your waste and avoid sending things to the landfill. Remember the first two words of this commonly heard phrase "reduce, reuse, recycle"? Turns out most of us find it easier to recycle than to reduce and reuse. Living without waste doesn't mean you have to live without life's luxuries, it just means taking on a more conscious approach to your consumer choices. It's not necessarily just about recycling more, it's about needing to recycle less by making better decisions.
Zero-waste lifestyle
In 2013, US-based environmental activist, author and motivational speaker Bea Johnson introduced us to two more R's, the aptly coined "Refuse and Rot." Refusing helps eliminate a lot of waste from the start. It's about saying "no" to free stuff that becomes instant waste. As for Rot, there are lots of different ways to compost that you can do even if you have limited or no outdoor space to speak of (Worm hotels anyone?) More and more municipalities across the globe are also offering a helping hand when it comes to composting 'urban style', like Compost Pickup Services. So have a look to see if there are any initiatives near you.
10 SIMPLE TIPS FOR REDUCING WASTE
1. Food swapping
Look around your neighbourhood for food waste initiatives that organise free food swaps or communities that 'rescue' the ugly veggies. There's bound to be something near you, or just let your friends know whenever you've got leftovers you're about to toss out.
2. Refuse single-use plastics
And replace disposables with reusables. Accept the things you need, and refuse the rest. Ditch or avoid plastic packaging and take a reusable shopping bag when you go out for groceries.
3. Shop refills or reusable containers
Think reusable water bottles and coffee cups and shop refills whenever you can to cut down on your single use plastic and paper cups.
4. Recycle when you can
Try to shop for products that are either made from recycled materials, can be recycled or – even better – both!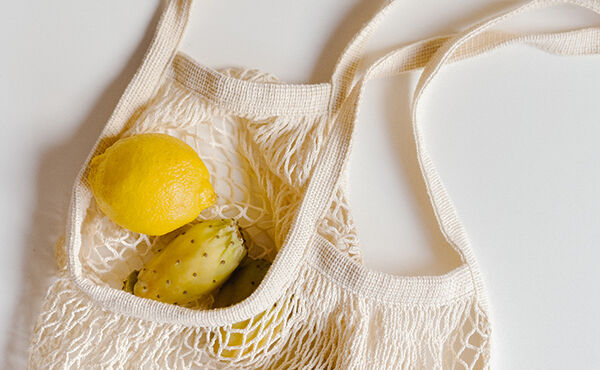 5. Try shopping consciously
Be realistic about what you actually need and try shopping less or try perusing vintage stores to give old clothes and interior items a new home.
6. Meal plan
It's essentially your personal food waste reduction strategy.
7. Conserve water
Skip the dishwasher, collect rainwater to water the garden with, and choose showers over baths more often.
8. Choose local
Reduce your carbon footprint and unnecessary waste used in transportation of goods by shopping locally for everything from food and clothes to gifts and household items.
9. Eco-friendly tech for your home
From energy-efficient light bulbs to solar panels on the roof, depending on your budget, there are many ways you can do your part.
10. Upcycle or donate
Give that old bookcase a fresh lick of paint, or try selling or swapping items on local websites like Facebook Marketplace.