Images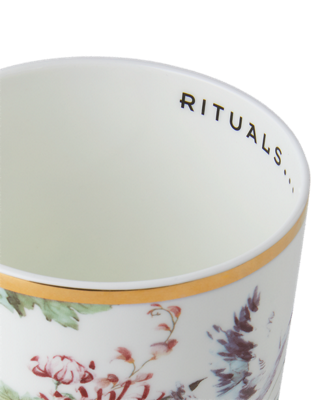 New

The Signature Collection
Sacred Saffron Scented Candle Set
Details
null
porcelain candle holder - tropical cranes, 6x fragranced mini candles, 6x 43 gr
Elevate the atmosphere of your home with one of our luxury candleholders. Each holder is made from beautiful porcelain and featu
...
Show more
Or check instore availability
Delivery time 3-5 working days.
Saffron
The use of the saffron goes back to the most distant Antiquity. Saffron was used as a spice by the Hebrew people, then as a dye and a cosmetic in Egyptian culture, and as incense, aphrodisiac, perfume, and medicine for the Romans. The saffron note is spicy, warm, powdery and very powerful with leathery-suede and hay accents.
Our first personalised scented candles
The sophisticated finish of the candleholders highlights the beauty of the intricate motifs and designs used in this collection. Made from 100% porcelain and manufactured in India, each scented candle is an exquisite piece of luxury for the home, treating you to 60 hours of high-quality aromas.
Wrapped in luxury
Clean your Luxury Candleholder with boiling water or place it in the freezer to freeze and easily remove the wax remnants. Place the refill and let it burn for 2 hours the first time to melt the top layer for an even burn. You can now reuse your beautiful candleholder over and over again.