Images

The Ritual of Jing

Calming Routine
Details
null
You can relax and unwind as you start your day or prepare for bed with these caring products enriched with jujube and white lotu
...
Show more
Our 4 Calming Favourites
What's inside this gift set?
Uncover your path to inner peace with soothing jujube, fragrant white lotus and sleep-enhancing lavender – it's the Calming Routine!
Scroll right to see the contents

1/4
Foaming Shower Gel
body wash, 200 ml
Why it's special
A rich, soothing foam with a relaxing fragrance for a pleasant and soft cleansing. Combines the relaxing and nourishing properties of white lotus and the soothing effect of jujube.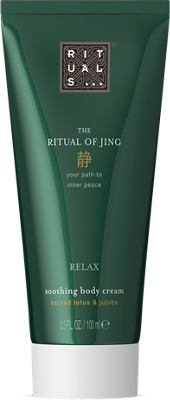 2/4
Body Cream
body cream, 100 ml
Why it's special
The rich and nourishing cream, combining white lotus and the calming and soothing power of jujube, leaves your skin feeling silky soft to the touch.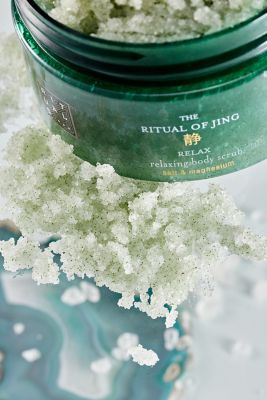 3/4
Salt Body Scrub
body scrub, 125 gr
Why it's special
Treat yourself to the most relaxing exfoliation experience ever with this 92% natural-origin salt scrub. With magnesium and a rich blend of oils to thoroughly polish, nourish and smoothen the skin.
Sacred Lotus
Lotus flowers thrive in calm, muddy waters and are con-sidered a symbol of purity and spiritual growth in the Far East, well known for their soothing properties. As the white fragrant flowers open up at sunrise and close at sunset, the white lotus is also a symbol of peace.
Jujube
In Traditional Chinese medicine, jujube seeds are used to reduce stress and to produce a calm state of mind.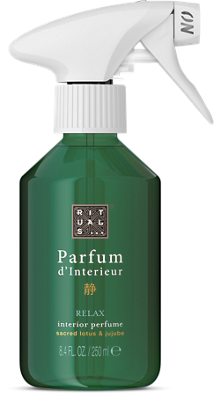 4/4
Home Perfume Spray
home perfume, 250 ml
Why it's special
Create a unique aromatic sensation in your home with the calming ingredients of white lotus and jujube. Just one spray creates a refined atmosphere at any time.
Wrapped in luxury
All beautifully packaged in a keepsake box
With a product value of 39,00 € - yours for 34,90 €
Our sustainable gift set boxes can be re-used as a luxury storage box - perfect for keeping photographs, letters or other items in it. All paper used is FSC certified, originating from well-managed forests with the highest environmental and social standards.