Images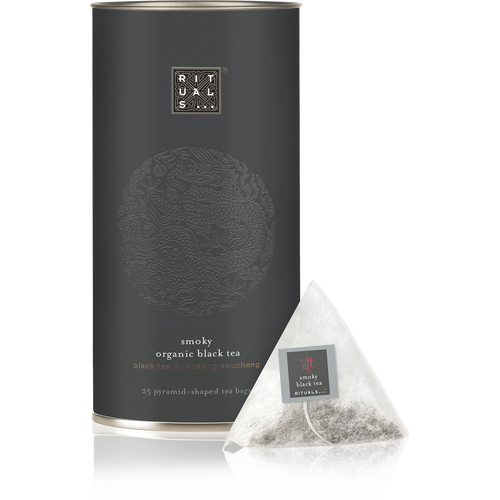 The Ritual of Samurai

Organic Tea
Details
https://www.rituals.com/en-hk/the-ritual-of-samurai-organic-tea-1105392.html
Empower yourself from the inside out with this purifying black tea from The Ritual of Samurai. Organic, distinctive and with the
...
Show more
Orders placed before 10:30 on 23-01-2020 will be delivered on 23-01-2020 at the latest. Orders placed after 10:30 between 23-01-2020 - 28-01-2020 will be delivered on 29-01-2020
Free delivery with orders over HK$500.
Black Tea
Dating all the way back to the Ming Dynasty, black tea is stronger in flavour than oolong, green and white teas because it's more oxidized. Known to improve energy and focus, it is seen as a healthier alternative to coffee because of its lower levels of caffeine. Black tea is used worldwide in various hospitality ceremonies.
Lapsang souchsong
Also known as "smoked tea," lapsang souchsong originated in the mountainous Wuyi region in the Chinese province Fujian. Although it's often referred to as the first black tea, it differs from the rest due to the fact that it's traditionally smoke-dried over pinewood fires, infusing it with a distinctly smoky flavour. It is rich in antioxidants and is known to possess anti-inflammatory properties.
View all ingredients
How to Use
Boil fresh water. Let tea steep for 4 min to fully unfold flavour. Let the tea relax body, mind & soul.
The Ritual of Samurai
Groomed to perfection
Unleash your inner warrior and prepare yourself to conquer any challenge.
Discover the collection