Images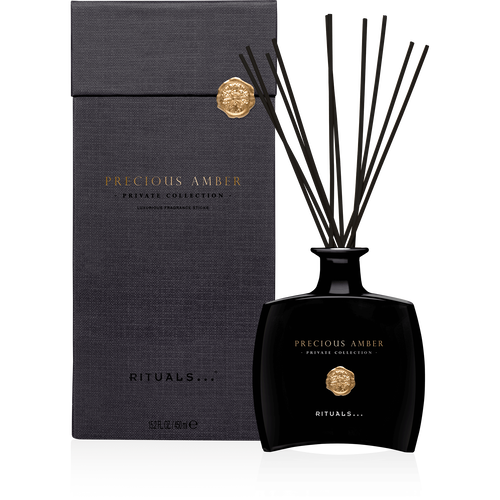 Precious Amber Fragrance Sticks
Details
https://www.rituals.com/en-nl/precious-amber-fragrance-sticks-1104573.html
Create an inviting home ambiance with these luxurious fragrance sticks from our Private Collection. Based on rich amber—an Orien
...
Show more
Order before 23:30, delivery next day.
Choose your delivery time.Choose your pick-up point.
Amber
Amber is fossilized tree resin, appreciated for its colour and natural beauty since Neolithic times. When used in perfumes, amber is sweet, delicate and sensual with powdery, vanilla and Oriental accents.
View all ingredients
How to Use
Arrange the sticks in the bottle. Turning the sticks is not necessary, and may result in a shorter fragrance experience.