Our new limited edition The Ritual of Yalda is inspired by the ancient Persian tradition of winter solstice celebrations. Containing pomegranate and watermelon, this collection will nourish you with uplifting energy and enchanting warmth over the cold winter months. May your winter be short, your heart be warm, and may all your wishes come true.

The story behind The Ritual of Yalda
The ancient Persian festival of Yalda takes place on the longest night of the year and celebrates the arrival of winter. "Yalda," which means "birth," honours the victory of light over darkness and good over evil. People gather with loved ones, enjoy each other's company and eat the last remaining fruits of summer like watermelon and pomegranate to ensure good health during the coming winter months. The night is filled with dancing, food and music—and people sharing stories and reading poetry from the Persian writer Hafez late into the night. Each person at the celebration is asked to make a wish for the coming year, and everyone hopes their special wishes will come true.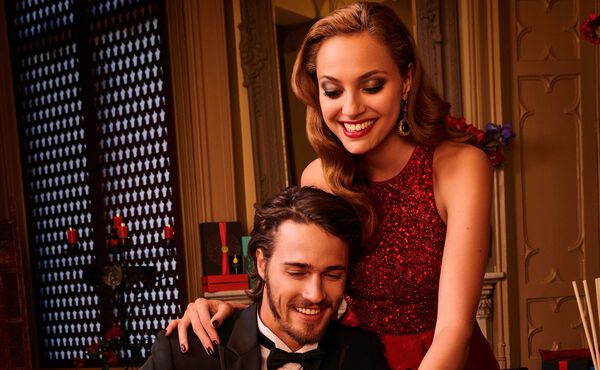 The Ritual of Yalda collection
Yalda's signature watermelons and pomegranates are particularly significant and key to the beautiful fragrance of this special limited edition collection. Ancient texts say the red of these fruits symbolises the crimson hue of dawn and the warm glow of life. In each and every product, soothing pomegranate and refreshing watermelon help to awaken body, mind & soul. Whether you're enjoying the innovative massage candle or having a long and luxurious soak with the bath bombs The Ritual of Yalda has everything you need to find warmth, light and well-being for the upcoming winter.
Make your wishes come true in 5 steps