Images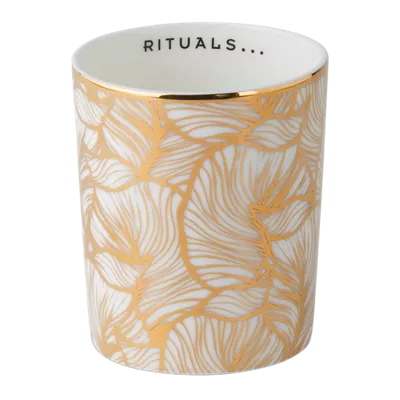 The Signature Collection
Suede Vanilla Scented Candle Set
Details
null
porcelain candle holder - golden leaves, 6x fragranced mini candles, 6x43 gr
Elevate the atmosphere of your home with one of our luxury candleholders. Each holder is made from beautiful porcelain or metal,
...
Show more
Promotions
Delivery time 2-5 working days.
Vanilla
A sweet and delectably comforting fragrance that releases endorphins and evokes a feeling of satisfaction and calmness. It's also good for sleep and mental health, releasing happy hormones. Vanilla comes from the seeds of a dried pod from a climbing orchid-like plant that flourishes incredibly well in Madagascar. The very best quality of vanilla hails from the Île Bourbon, now known as Réunion. It gets its name from the Spanish word 'vaina', meaning sheath or pod, which translates simply as 'little pod'.
Our first personalised scented candles
Take your home fragrance to the next level with our customisable candles from The Signature Collection. Choose your go-to Rituals scented candle and a beautifully designed porcelain or metal frame candleholder. With over 90 possible combinations, the choice is yours.
Wrapped in luxury
Clean your Luxury Candleholder with boiling water or place it in the freezer to freeze and easily remove the wax remnants. Place the refill and let it burn for 2 hours the first time to melt the top layer for an even burn. You can now reuse your beautiful candleholder over and over again.