Images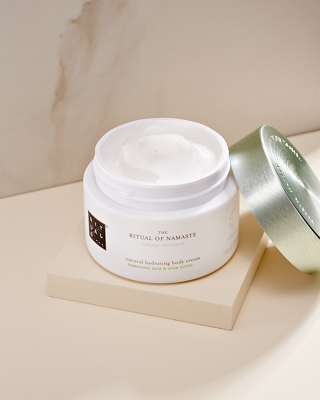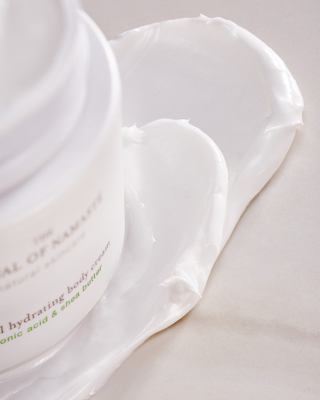 Natural formula
The Ritual of Namaste

Natural Hydrating Body Cream Refill
Details
null
refill body cream, 220 ml
Show respect for nature and respect for your skin by choosing the eco-chic and all-natural refill option for your body cream. Th
...
Show more
Promotions
Delivery time 2-4 working days.
Hyaluronic Acid
Hyaluronic acid has excellent and long-lasting moisturising properties which help to protect and restore the natural moisture balance of the skin. As a moisture binder naturally present in the skin, hyaluronic acid can draw moisture from the air to replenish and hold cell moisture. When used in a topical treatment, it quickly sinks into the skin to hydrate and plump it up, helping to reduce the appearance of fine lines.
Shea Butter
For hundreds of years, the people of Central Africa have made use of the nurturing and healing properties of Shea Butter. It stimulates healing processes, makes your skin and lips soft and supple, and protects them from drying out.
View all ingredients
How to Use
Lightly push on the bottom of your luxurious body cream until the empty jar pops out. Open the refill jar and press it into the pot until you hear a click. Your refill is now ready for use.