Images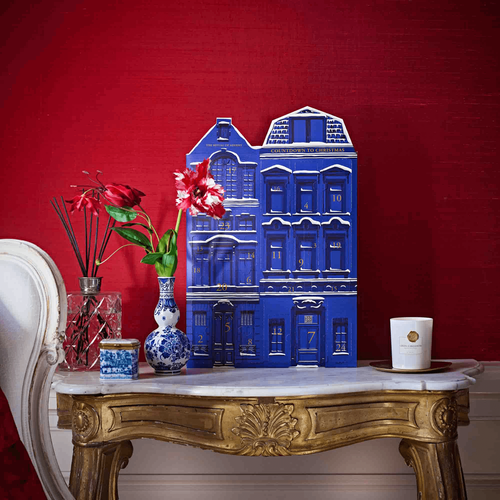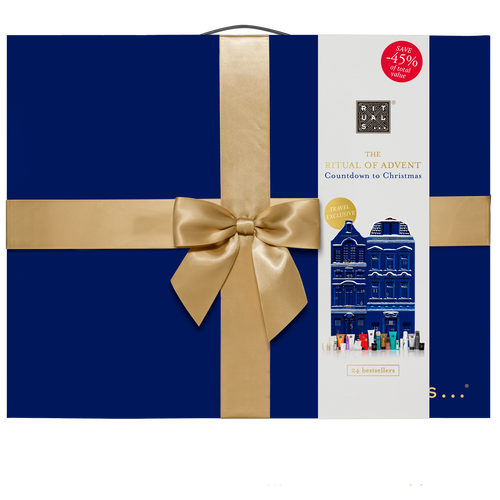 The Ritual of Advent

Adventskalender
Details
null
Tel af tot kerst met The Ritual of Advent kalender, inclusief 24 Rituals verrassingen. Het perfecte cadeau om te geven of te kr
...
Meer tonen
Promotions
Gratis verzending
Verpakt in een luxe cadeaubox
* Niet geldig in combinatie met andere aanbiedingen of het cadeau bij aankoop.
Wil je zien wat er binnenin onze
feestelijke deluxe kalender zit?
Open de kerstvreugde
Ontdek de 24 verrassingen
Amsterdam Collection Foaming Shower Gel 50ml
Elixir Collection Overnight Hydrating Hair Mask 20ml
Oriental Essences Rose de Shiraz Eau de Parfum 15ml
Private Collection Mini Candle Black Oudh
Private Collection Mini Candle Green Cardamom
Private Collection Mini Candle Savage Garden
Private Collection Mini Candle Wild Fig
Scrub Glove
The Ritual of Ayurveda Body Cream 70 ml
The Ritual of Hammam Black Soap 70ml
The Ritual of Hammam Foaming Shower Gel 50ml
The Ritual of Happy Buddha Parfum d'Interieur 50ml
1/2
Open de kerstvreugde
Ontdek de 24 verrassingen
The Ritual of Happy Buddha Shower Scrub 70ml
The Ritual of Holi Happifying Body Mist 20ml
The Ritual of Holi Playable Foam 50 ml
The Ritual of Jing Mini Fragrance Sticks
The Ritual of Karma Bath & Shower Gel 30 ml
The Ritual of Karma Body Cream 100ml
The Ritual of Karma Hair & Body Mist 20ml
The Ritual of Namaste Anti-Aging Ampoule Boosters 2ml
The Ritual of Namaste Anti-Aging Serum 10ml
The Ritual of Sakura Hand Balm
The Ritual of Samurai Anti-Perspirant Spray 50ml
The Ritual of Samurai Foaming Shower Gel 50ml
2/2
24 momenten, 24 verrassingen
Zet je Premium kalender op
Volg de instructies in deze eenvoudige video voor het opzetten van je The Ritual of Advent Calendar. Geniet van een speciale countdown naar kerst, en open elke dag een nieuwe deur naar 24 momenten van geluk.
Verpakt met een mooie strik
We hebben de The Ritual of Advent kalender al voor je ingepakt en er een mooie strik op gedaan. Het is het perfecte cadeau!