At Rituals, we don't just set high standards for our products—we set high standards for our processes as well. From the natural hand & lip care collection and eco-friendly refills to supporting women in Mumbai: our innovation team is working non-stop to pave the way for a more sustainable world. Meet Niki Schilling, our Director Innovations & Sustainability, who explains how and why Rituals is stepping up for the planet.
Why is sustainability so important to Rituals?

"Rituals is all about well-being—we value your personal well-being as much as environmental well-being. There is no planet B. That's why we are determined to not just make you feel good, but also to do good. We strive to make impactful changes that help preserve and sustain our well-being as well as the planet's."
For us sustainability is not only about how we produce, but also about how we conduct ourselves and our business. For example, we purchase renewable energy for our headquarters in Amsterdam, as well as all our stores in the Netherlands, as of January 2020. All other offices and stores around the world will follow as soon as possible.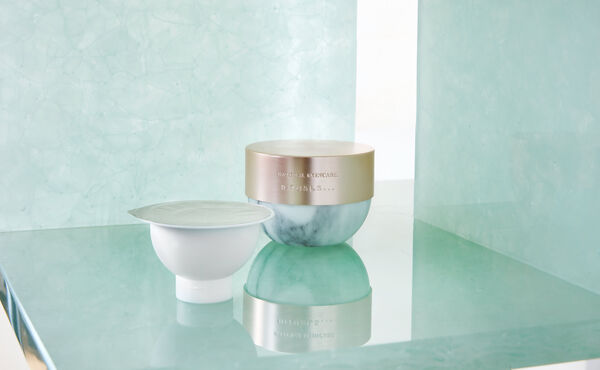 How is Rituals making sure the environment is protected during its production processes?

We're determined to minimise our impact on the environment and to make the right choices for the planet—every day, in all that we do.
We develop and evaluate our products based on three pillars; clean, conscious and caring. This means all our products are cleanly formulated, dermatologically tested, consciously selected and developed to inspire our consumers to live mindfully. We test all our rinse-off formulas to ensure they're readily biodegradable and are working towards using only ingredients of 90% natural origin – or higher – by 2025. A large part of our assortment is vegan and, of course, we have never tested any of our products or ingredients on animals – using our friends and family as happy test subject instead.
When it comes to packaging; we follow the "reduce, re-use and recycle" principles, and we're always striving to find more sustainable improvements. We do this by carefully designing our product packaging and choosing the right materials, for example by making our packaging 100% recyclable and increasing the amount of recycled materials used. Last year, we also introduced recycled materials for all our body creams, scrubs, and shower oils, with the exception of The Ritual of Sakura as we're still on the lookout for recycled alternatives for the colour white. Eventually we want to work towards zero waste by 2025, by making all our products recyclable or refillable.
Eco-friendly refills are available for many of your products, but can you really help the environment by buying a refill?

Yes, it definitely makes a difference. A refill has less impact on the environment and is easier to recycle than a new, regular body cream jar. We also really see our refill systems as the start of a new mindset where we view packaging as part of a circular manufacturing process. In 2019 alone, we saved 250,000kg of materials, thanks to our loyal customer's choice to buy refills.
As the brand's Director Innovations & Sustainability, which sustainable innovation are you most proud of?

There's many improvements and developments we've been working on. To name a few:
Our new hand- and lip care line, a collection of products that is both great to use and made of at least 95% natural ingredients. Considering how much of your lip gloss or lipstick actually ends up in your stomach when you eat food or lick your lips, that's an improvement we can all get behind.
Another one I'm proud of is the eco-light version for our shower foam, which uses less aluminium. This is a perfect example of how we work on both visible and invisible packaging improvements.
And, last but not least, we introduced a very special shopping bag last year. This bag is hand-crafted by the women of the Tiny Miracles Foundation living in the slums of Mumbai and provides them with new skills and a steady income. Thereby empowering them to create a brighter future for themselves and their families. These are the kind of projects that truly make a difference.
What do you still wish to accomplish at Rituals? Any exciting things you're working on?

"My main goal is to continue to inspire people to find happiness in the smallest of things and to take time for themselves. When people are connected to their own heart and soul, it has a major impact on how they live their lives, also when it comes to making sustainable choices.
I'm very excited about a special project we have that's geared towards children. We're hoping to teach two million children how to practise yoga, meditation and mindfulness by the year 2025. Why? Because we believe that kids don't just need to learn how to read, write and do their math, but that it's also important they learn how to follow their hearts and discover what truly makes them happy. This month, we started piloting our newly developed programme 'Super Chill', an app for primary school teachers and children with breathing and meditation exercises they can do in class. The initial results and feedback is looking very promising indeed!