Summer is here! That means sunny days at the beach, ice-cold lemonade, and… Warm, sweaty nights. I created this relatively slow flow, aimed at calming the mind and body and bringing the energy down. During this cooling yoga flow, we will do a lot of floor work and focus on grounding poses. By doing so, we literally bring the heart rate down, and prepare our bodies for a good night's sleep without the usual tossing and turning.
While the summer months heat up, it might be very welcome to keep your head cool with a yoga practice. Of course, practicing yoga with the fan or air conditioner blasting is always an option, but that might disturb your peaceful practice. Through postures such as happy baby, knee circles and the relaxing child's pose I will help you to bring down your energy whilst stretching the bigger muscles.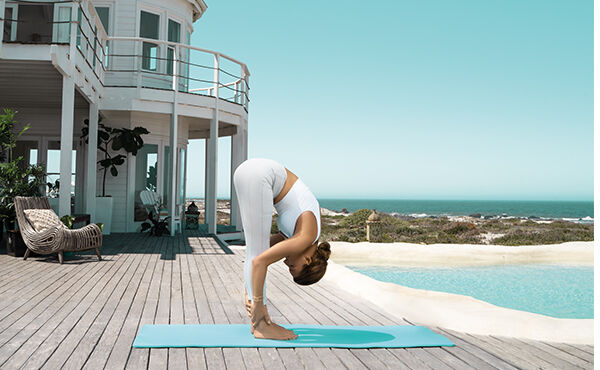 Always remember to listen to your body when you join me on the mat for this flow. If your temperature rises and you start to feel uncomfortable, take a break. I kindly invite you to join and let's get ourselves ready for a restful night's sleep..