Cultivating an attitude of gratitude can help to boost your wellbeing and ignite moments of joy in the everyday. Try these eight easy ways to start practising it now.
Did you know that gratitude has been described as the 'healthiest of all human emotions'? Or that it's been proven to boost our long-term happiness and even help us sleep better?
Gratitude is increasingly being given its dues as a powerful tool for improving both our physical and mental wellbeing. So, it's little wonder that this powerful emotion is one of the 13 points on our The Art of Soulful Living compass; a guide designed to help you along your journey of ultimate wellbeing.
Just as you can build your physical strength and fitness with regular training, we believe you can learn to feel and express gratitude every single day by simply practising. That's why we've rounded up these eight easy ways to help you start bringing more joy into your life by cultivating a stronger attitude of gratitude.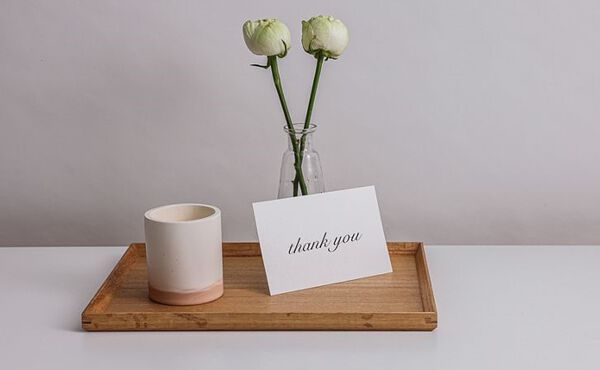 YOUR MOMENT OF GRATITUDE… JOURNALING
We've likely all heard of gratitude journals by now, but did you know that the practice is actually backed by science? To get started, simply grab a notebook and take a few minutes at the end of each day to write down three things that you feel grateful for – they can be big things in your life, of course, but don't forget to reflect on the little things too, no matter how small.
YOUR MOMENT OF GRATITUDE… WRITE A THANK YOU NOTE
Take the opportunity to let someone in your life know just how much you appreciate them, with a handwritten thank you note. You'll get the mood-boosting benefits of writing down what you're grateful for, while also making someone feel truly valued and special.
YOUR MOMENT OF GRATITUDE… JOYFUL MEDITATION
Not one for sitting down with a paper and pen? Find a calm, quiet spot and try this gratitude meditation instead. Yoga expert Deborah Anne Quibell will guide you along an 15-minute journey to help you embrace the transformative energy of giving thanks, and open yourself up to the many benefits of gratitude by taking a moment to appreciate what you have.
YOUR MOMENT OF GRATITUDE… CHERISHED PHOTOS
Photographs of cherished moments are a powerful way to trigger the warm and fuzzies, while reminding you of memories, people and events that you're thankful for. A 2022 research study has even linked heightened feelings of gratitude and altruism with the photo-sharing nature of Instagram, so why not round up a few of your favourites and get posting?
YOUR MOMENT OF GRATITUDE… GET COOKING
Taking stock of the seemingly small things in life that we're grateful for can be particularly rewarding. From being able to buy delicious, fresh ingredients locally, to enjoying our most-loved meals and recipes, it's often the simple pleasures that bring us the most happiness. So why not gather up some of your friends or family, and cook them one of your favourite dishes to say 'thanks for being you'.
YOUR MOMENT OF GRATITUDE… MOVE YOUR BODY
Whether you like to run, swim or roll out the yoga mat, the opportunity to enjoy your favourite activity while embracing the wellbeing benefits of movement is truly something to appreciate. So why not combine it with mindful gratitude? "When I'm feeling a little apathetic, I like to have a gratitude swim," says Rosie Peacock, a positive psychologist and coach. "By combining your gratitude practice with exercise, you get those endorphins, that feel-good factor of moving your body, and you focus mindfully on all the things you're grateful for. By the time I get out of the pool I'm like, 'oh my god, my life is amazing!'"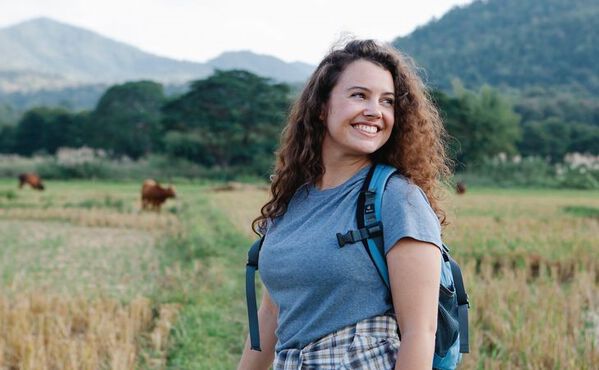 YOUR MOMENT OF GRATITUDE… EXPLORE NATURE
It's difficult to not feel joyful gratitude while enjoying the great outdoors and gazing upon nature's most beautiful spots. If you have the time and means, why not plan a trip to visit one of the world's most remarkable natural beauty spots, so that you can witness first-hand the gift of nature? If you can't get away, simply taking a mindful walk outdoors can help to bring you to a more positive mindset. It's also worth noting that research has found simply looking at pictures of nature can yield similar results to actually being among it, including reducing stress levels.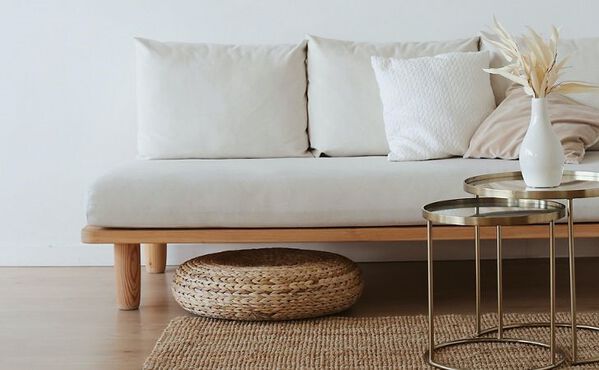 YOUR MOMENT OF GRATITUDE… CREATE A SANCTUARY
A safe and comfortable home is undeniably something to feel immensely thankful for. But between juggling household bills and keeping on top of those little odd jobs, it's easy for this feeling to slip out of mind. According to famous decluttering expert Marie Kondo, showing your home gratitude can help to create a feeling of peace and calm, not just within its walls, but within yourself, too.
Talking to Forbes.com, Kondo explains: "When we don't put the time and effort into caring for and showing gratitude towards our homes, these spaces will feel dull and lacklustre to us, which will in turn offer minimal motivation in our day." Kondo suggests embarking on a tidying journey once a week, as an easy way to show your home some appreciation. Paying attention to things like comforting scents, calming colours and thoughtful furnishings can also help turn your home into a sanctuary you're truly thankful for.