Valentine's Day is in the air… which means we're celebrating love, in all of its wonderful forms. In honour of the holiday, we've curated an extra-special reading list designed to bring a little more romance in our lives. Settle in, relax and open up to this collection of heart-warming books.
NORWEGIAN WOOD BY HARUKI MURAKAMI
Perfect for: Those still holding a candle for their first love.
This lyrical story introduces us to Toru Watanabe, a Japanese man brought back to his teen years when he hears the song "Norwegian Wood". He is in love with Naoko, a beautiful, introspective woman, but their affair is marked by the loss of their best friend years ago. As Naoko succumbs to the pressures of the world, Toru finds himself drawn to the vivacious and fiercely liberated Midori. Told in retrospective, Norwegian Wood is a moving portrait of first love.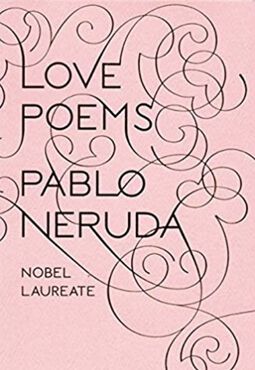 LOVE POEMS BY PABLO NERUDA
Perfect for: The hopeless romantics among us
Written on the island of Capri, Nobel Prize winner Pablo Neruda's collection of poems to his lover Matilde Urrutia are possibly one of the most evocative celebrations of emotion ever written. Capturing tenderness, sensuality, and the sheer magic of love, this slender volume is a reminder that you are not the only romantic among us.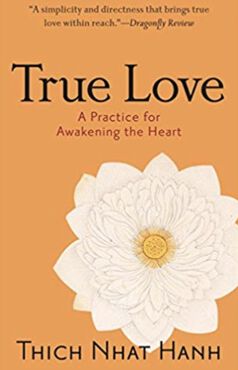 TRUE LOVE BY THICH NHAT HANH
Perfect for: People looking to open their hearts.
If you are looking for timeless insights into the nature of real love, this book by Zen monk Thich Nhat Hanh is the perfect guide. Using insights from the Buddhist tradition, he explains how to truly love and experience the emotion in our day-to-day lives. This slim book is a serious reminder that love is not just a warm, dreamy feeling, but also serious work that starts with yourself.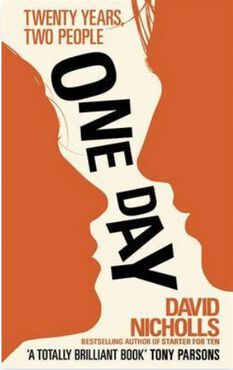 ONE DAY BY DAVID NICHOLLS
Perfect for: Those who have a best friend who might be something more.
Emma and Desmond see each other for the first time on the night they graduate – 15th July, 1988. One Day meets them on this day over the course of the next twenty years, seeing their friendship change and evolve through success, tragedy and love.
THE ART OF RACING IN THE RAIN BY GARTH STEIN
Perfect for: People who suspect their pet may be their true soulmate.
'Man's best friend' gets a whole new meaning in this novel. Narrated by Enzo, a wise Golden Retriever who believes that dogs who are ready are reincarnated as humans, we follow his life in the company his owner and best friend, Denny. From joy to sickness, heartbreak to great success, this is a touching, occasionally heart-wrenching look at the nature of love.
MODERN LOVE BY DANIEL JONES
Perfect for: People in love with love.
In the mood for some short stories? Then Modern Love is the perfect match! This book is a collection of the most unforgettable, popular and loving essays from The New York Times Modern Love Column. Curl up under the covers and enjoy these warm-hearted personal essays about how the wonderful ways relationships begin, sometimes fail and for the lucky ones, endure.