Two artists with a completely different style and completely different art share the story behind their work. Zaria Forman's large-scale works of art beautifully capture the devastation of melting ice and rising seas. Jason Seife creates intricate, decorative paintings depicting elaborate Persian rugs, using just a small brush, acrylic and ink. What they have in common is a great passion for their work.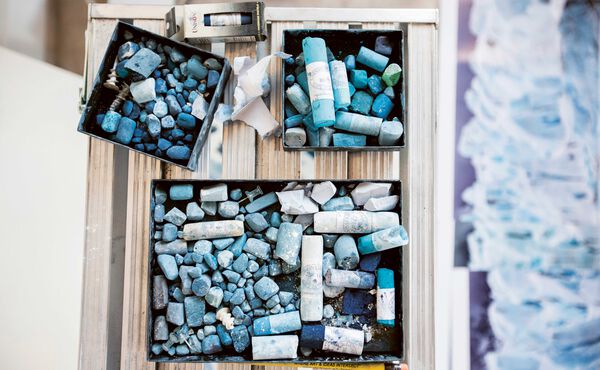 "Once the passion is found, the fun begins," says artist Zaria Forman, about her beautiful, confronting and colossal art. She lives and works in Brooklyn, New York and is fiercely passionate about the urgency of climate change, collecting images and inspiration for her art on her travels to remote regions of the world. "If your art-making is aligned with your inner passions and ideals, it will show through in the work you create, and people will respond to that," she says.
Zaria's love of traveling was formed as a child, when she accompanied her mother, a fine art landscape photographer, around remote parts of the U.S. and the Arctic. Fast forward to 2006, when Zaria had finished her studies and was now an artist in her own right. With climate change as her driving force, she traveled to Greenland to capture the devastation of the melting ice.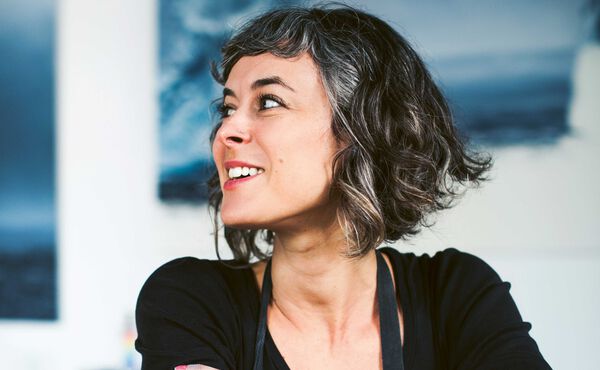 Finding beauty
Sadly, her mother passed away from cancer in 2011, making Zaria's work feel even more personal and heartfelt. She's flown with NASA on several Operation IceBridge missions over Antarctica, Greenland and Arctic Canada, and has even delivered a TED Talk about her work. She was also artist-in-residence on board of the National Geographic Explorer for two months in 2016.
"I choose to convey the beauty, rather than the devastation, of these threatened places. I want people to fall in love with these landscapes as I have." Using pastels and her fingers to create her art, Zaria's paintings are hyper-realistic and almost overwhelmingly large.
"Most people can't travel to these remote places. If my work creates an emotional connection, hopefully they'll be inspired to take some action, make some change – even if it's small – to help preserve the environment. It is my life's mission to convey the urgency of climate change through art. These landscapes are so dear to my heart."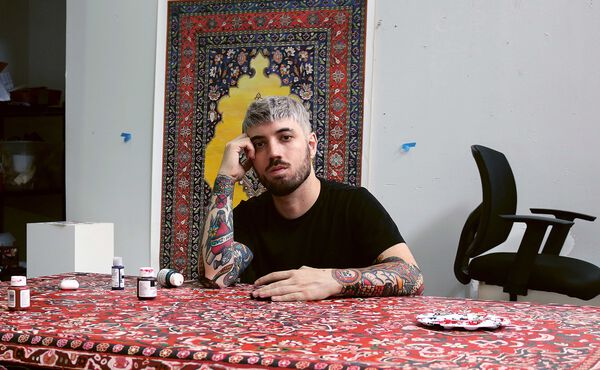 Miami-based artist Jason Seife creates intricate, decorative paintings depicting elaborate Persian rugs, using just a small brush, acrylic and ink. The art of carpet weaving in Iran originated more than 2,500 years ago. Hand-woven Persian carpets and rugs were – and still are – regarded as objects of high artistic and utilitarian value and prestige. Inspired by that magnificent ancient tradition of weaving, artist Jason Seife has taken the form to another level.
"For me, it's extremely important to first understand the roots of the art form and pay homage," he says, "and then create new paths and dimensions to it too." Jason has traveled extensively throughout the Middle East, visiting workshops and carpet weavers at work. Back home in Miami, the rich heritage of those weaving traditions is never far from his mind.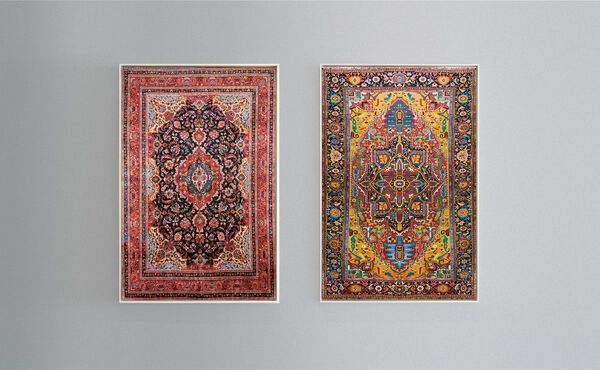 Self-expression through art
"With traditional carpets, the materials, colors and designs work almost like hieroglyphs," Jason explains. "You can tell where and when the carpet was made, based on these aspects. So for my work I try and adapt that to my thoughts and feelings, where I create a palette of colors and motifs that correlate with how I feel while I'm creating the artwork. When I've finished a piece, I'm able to look back and see a hidden language that reflects my emotions throughout its creation."
Early beginnings
Jason was born to immigrant parents with a mix of both Middle Eastern and Hispanic roots. "I was surrounded by these carpets as a kid," he says. They connect him to his roots, bridging his past and present literally and emotionally.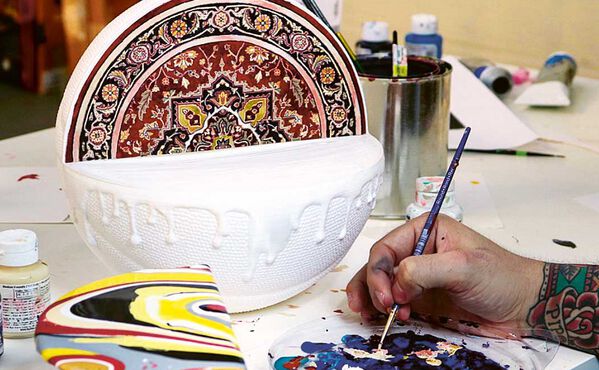 Extreme focus
The work starts with a passion and the hard work follows. Such detailed, time-consuming work requires an enormous amount of concentration. "I try and hop back and forth between paintings, so I don't get too burnt out working on the same one for weeks on end," he explains. "This allows me to stay focused and continue to view the work with fresh eyes. I'll usually work on a rotation of about three paintings at a time."
Jason's other passions are music and traveling and he's been known to design album artwork for hip-hop artists. He designed Big Sean's famous lion logo, has collaborated with Nike, painted backdrops in Nicki Minaj's music videos and created artwork for both Pharrell Williams and Mac Miller. We can't wait to see what Jason does next...
The artist always puts himself into his work, using colors and patterns to reflect his emotional state. "I try and adapt the ancient practices to my own experiences as I paint."