From living in a shared hut in Mumbai to saving for her own house, this is how Tisha Pardeshi managed to break her own poverty cycle with the help of Tiny Miracles
I was in the 2nd grade when my mum and dad joined Tiny Miracles. Earlier in my life, before my parents became associated with the foundation, they were not in a good shape [financially]. They used to live in a small hut-type house, together with our extended family. Slowly, as they started working at Tiny Miracles their lifestyle got better. They were able to move out of the hut and into a chawl [a type of residential building] and then, finally, they were able to rent out their own place in a nice building, where we are currently living.
I used to study in a government school here, then Tiny Miracles enrolled me in an international school and the foundation's own tuition classes for extra help. When I used to live in the hut with my extended family, it was very difficult for me to study as they didn't have space, but when my family were able to move out and into a separate place, things got a lot better.
Eventually, as I was promoted to higher classes, my parents enrolled me in a private tuition centre.  Later, in college, I started to work with Tiny Miracles as an accountant and also as a tailor to fund my own expenses. I also did a few photoshoots for Rituals and I feel really proud that I'm modelling for the brand that my mom works for. My poster was put on big billboards in the Netherlands! I also have a photo with Raymond from Rituals.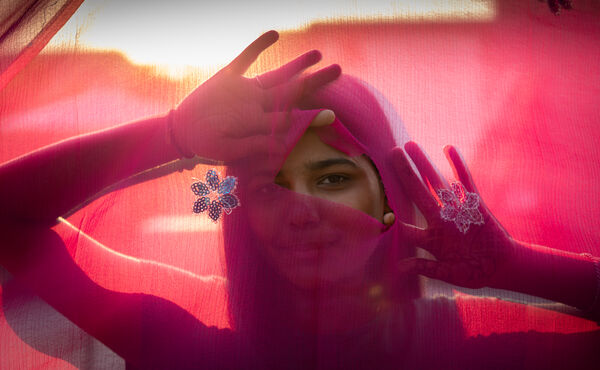 Being associated with Tiny Miracles was a dream for me, I still remember the time when the King and Queen of the Netherlands came to visit us, there was media from all parts of the world and we were in the limelight so much, we felt like movie stars! I was also really fascinated by the fact that the Queen was so tall, I've never seen anyone that tall in real life.
At the moment, I am still going to college, and I always take my Rituals tote bag with me. In my free time, I enjoy scuba diving and I love to watch Korean dramas, the male lead protagonist of the series Go Go Squid! is my recent crush. I like going clubbing with my sisters and cousins and I love to travel and do adventure sports. I travelled to Kolkata, and that was my first time on a flight. I also visited Shimla, Manali, Katra in Jammu and Kashmir - the list just goes on and on. Travelling is my hobby and I have been able to finance these trips with my own savings. Whatever experiences I've had at this point is all because of Tiny Miracles. My dream is to visit the Netherlands one day!
I'm really happy with where I am in life right now. I would love to help other people like Tiny Miracles and Rituals helped me. I've learnt how to be independent, the importance of education, how to support my family and, most importantly, how to manage my savings. 
Tiny Miracles didn't just give us jobs, it was a learning experience on how to live a life! At this point, I just want to fulfil every dream I have because now I truly believe that dreams do come true.