Striving to implement environmental improvements that foster a sustainable future and lead to social and economical improvements in the world around us. This mission is foremost on our minds – it's a continuous journey that never ends, and we aim to better ourselves every day with the help of three sustainability pillars: Clean, Conscious & Caring. Please read on for more information about our path to sustainable wellbeing.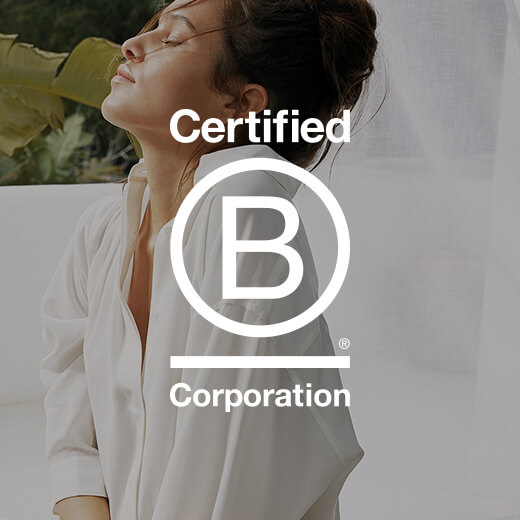 What B Corp™ Means to Us
We are proud that Rituals is a Certified B Corp™ - meaning we are a company that uses business as a force for good. This certification is the ultimate proof that affordable luxury and sustainability can go hand in hand. Rituals was assessed across all areas of our business to achieve B Corp™ status and this is just the beginning. From our products and people, to the world around us, we are continuously working to make positive sustainable improvements.
READ MORE

MAIN GOALS
To keep ourselves focused we have defined a few main goals:

- All formulations will contain more than 90%
ingredients from natural origin, by 2023.
- In that same year, we hope to have reached 2 million
school children with our yoga & mindfulness programme Super Chill.
- Another major milestone for us is in 2025, when we will only
have products in our assortment that are refillable, recyclable
and/or made from recycled materials.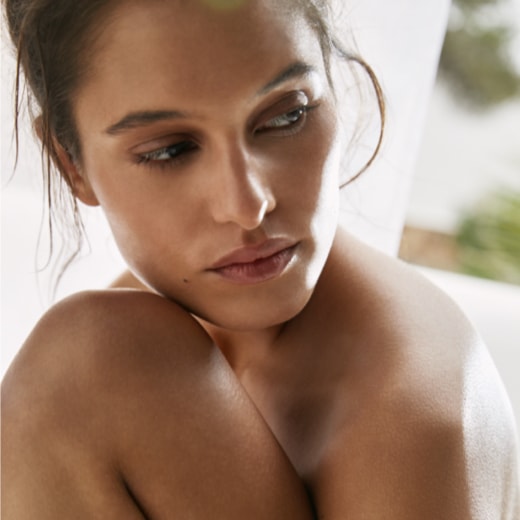 Our First Annual Sustainability Report
Our dedication to sustainable well being has been growing steadily over the past few years. With this new annual report, we want to share our long-term commitment, the work we have done so far and the envisioned road ahead.
Download
Clean & Conscious Tool
To identify and track our improvements in sustainable product development, we created the Clean & Conscious tool. It assesses our products on water and CO2 use, circularity and responsible sourcing. Want to learn more? Slide right.
Defining the themes:
Water:
• Water in formula
• Water used to grow and harvest raw materials
• Water added to the formula
• Checking formula biodegradability and ecotoxicity levels
• Water used in packaging production

CO2:
• Product CO2e emissions (formula)
• Packaging CO2e emissions
Defining the themes:
Sourcing:
• % Plant-based ingredients of natural origin in the formula
• Responsible sourcing of ingredients


Circularity of product packaging:
• Refillable
• Recyclable
• Recycled content
• Weight/ volume ratio
Clean & Conscious Tool
The tool was developed in collaboration with the Anthesis group. From 2021 onward – when we have external verification of our data, we will increase our communication with you and share more information. In the meantime, we are integrating the results into our new product development processes, making sure sustainability is top of mind in every new concept we develop. So keep an eye out on these pages!
"We believe in a soulful and sustainable way of life."

- Niki Schilling, Director Sustainability -

What can we help you with?
Frequently asked questions
Want to know more? Read our most asked questions here.