With its exclusive and luxury range of hotel amenities and dispensers, Rituals is the ideal partner for hotels wanting to provide a unique, relaxing and sustainable experience for guests.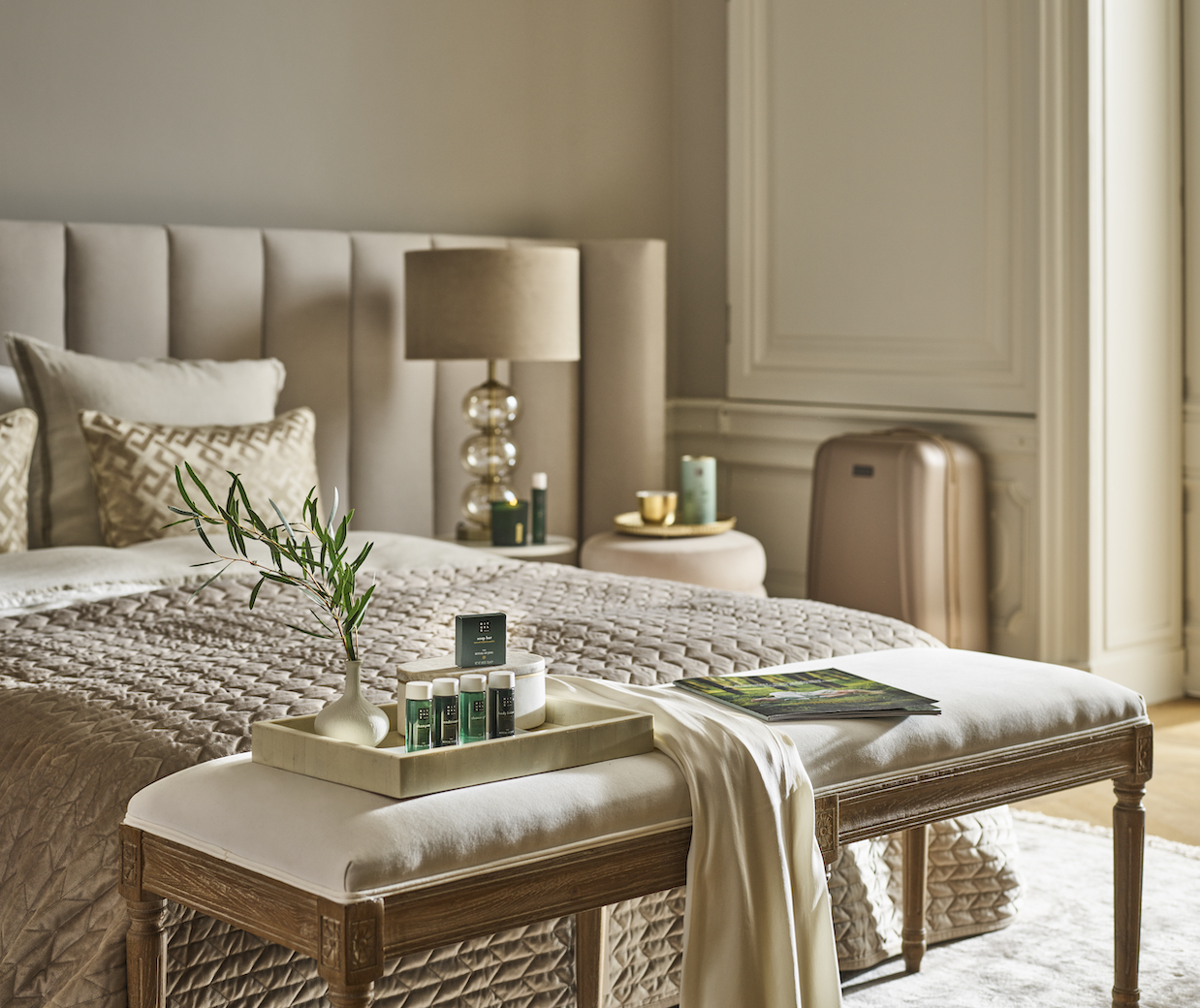 Hotel Brochure
Browse through our inspiring brochure to see how you can experience a warm and inviting atmosphere with the Rituals luxury hotel collection.
Discover Now
Hotel Amenities
Our exclusive and luxury range of hotel amenities makes a world of difference for your guests' entire customer journey. Let your guests recharge and refresh, from arrival to departure.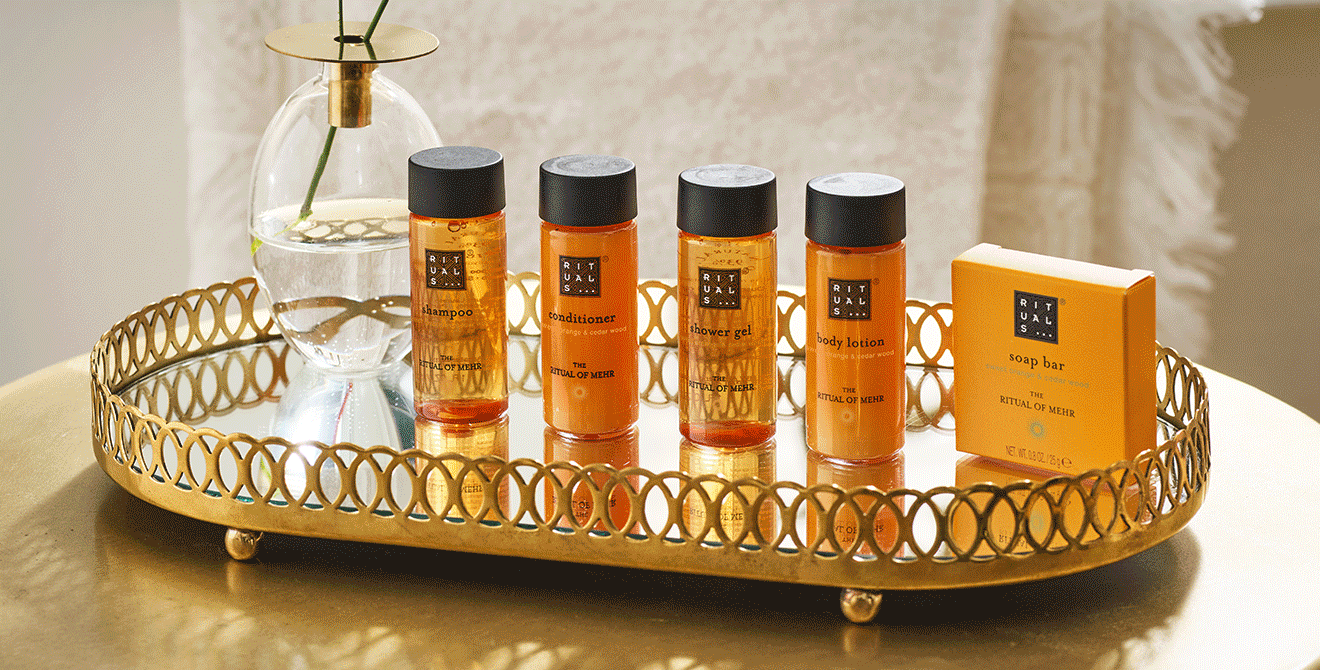 Luxury Dispensers
Enrich your guests' entire stay with a touch of everyday indulgence in the form of our luxury dispensers in The Ritual of Jing, The Ritual of Mehr or The Ritual of Karma.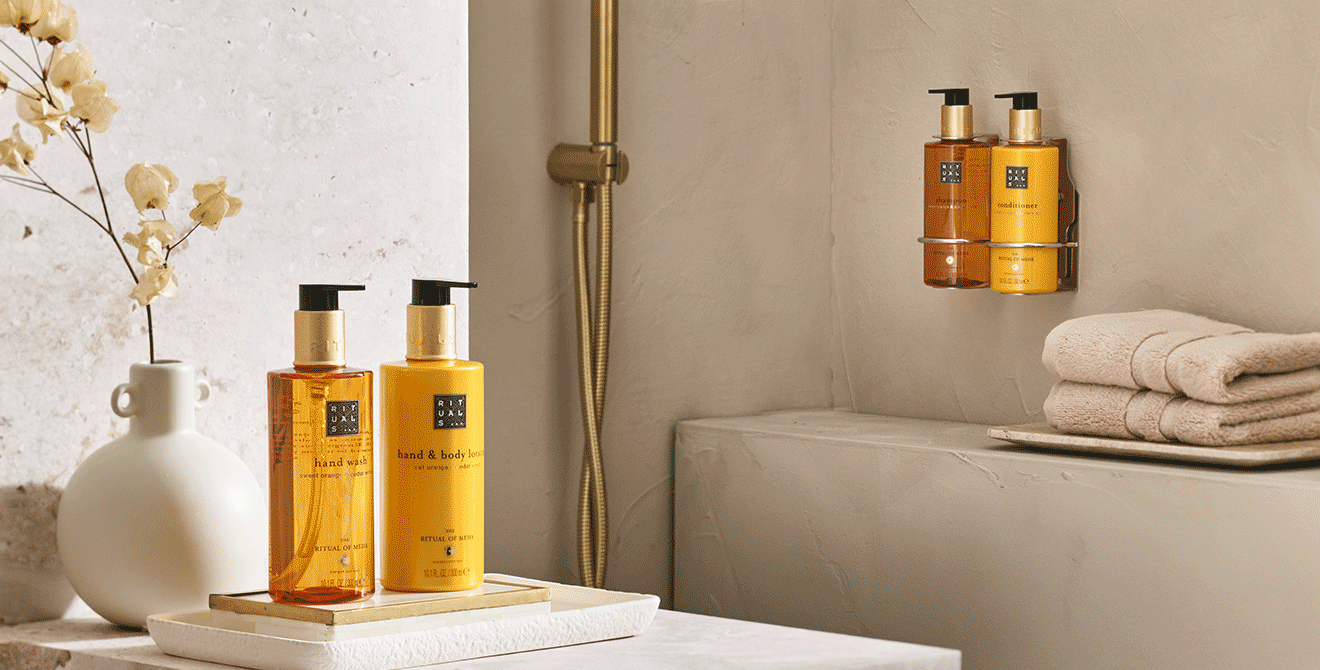 Fragrance Solutions
A beautiful scent can inspire and conjure wonderful memories. Choose from our range of fragrances to elevate the customer experience in each room.
Tea Ceremony
Delight your guests by serving exquisite tea. The sensation of the warm cup in their hands and the smell of the fragrant tea will help guests slow down and relax.
Wellness
Your guests can wind down or re-energise with our guided meditations and yoga and pilates videos.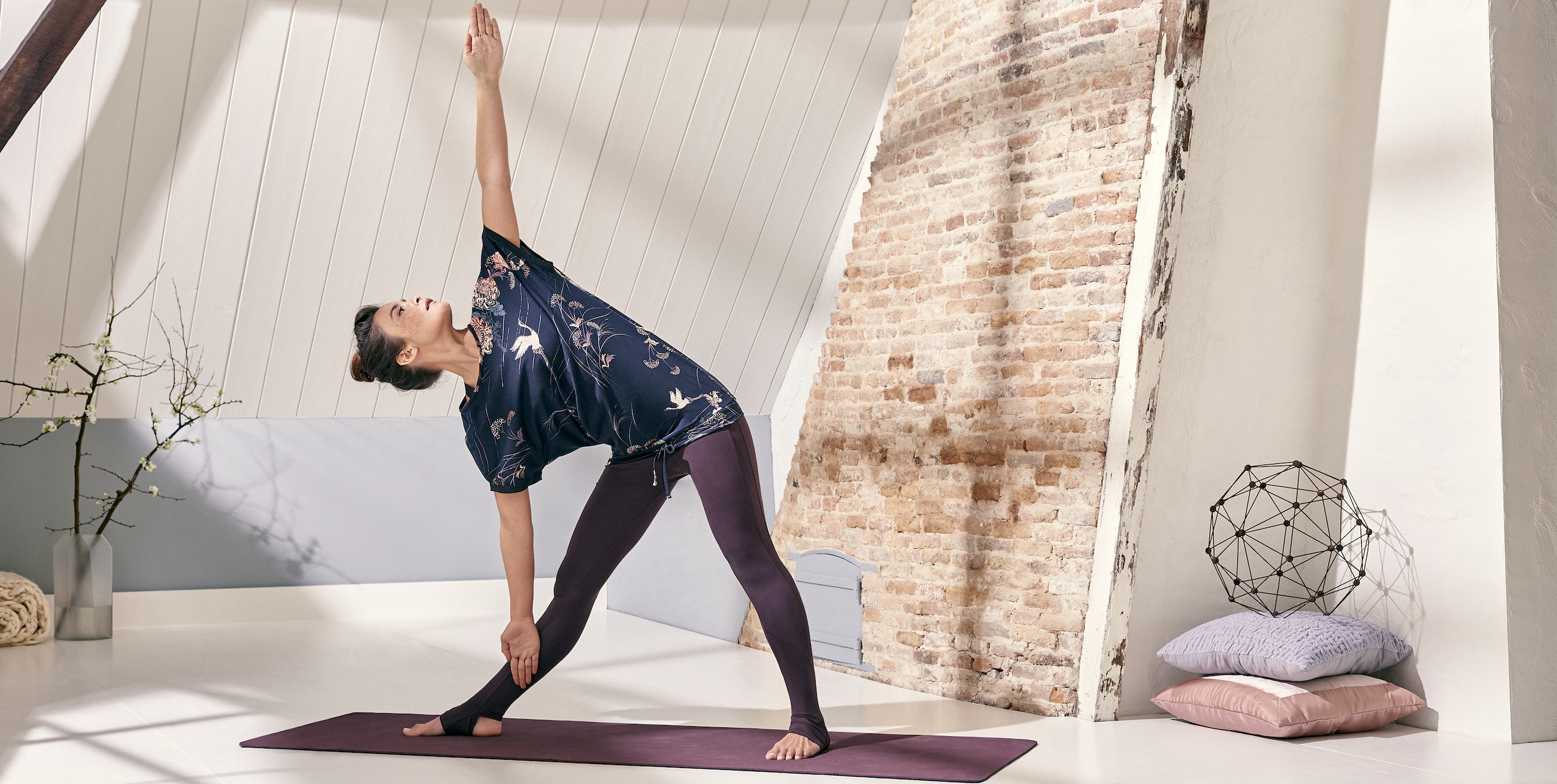 Retail Products & Gifts
As an extra service, you can offer a selected assortment of Rituals products – available for purchase at reception.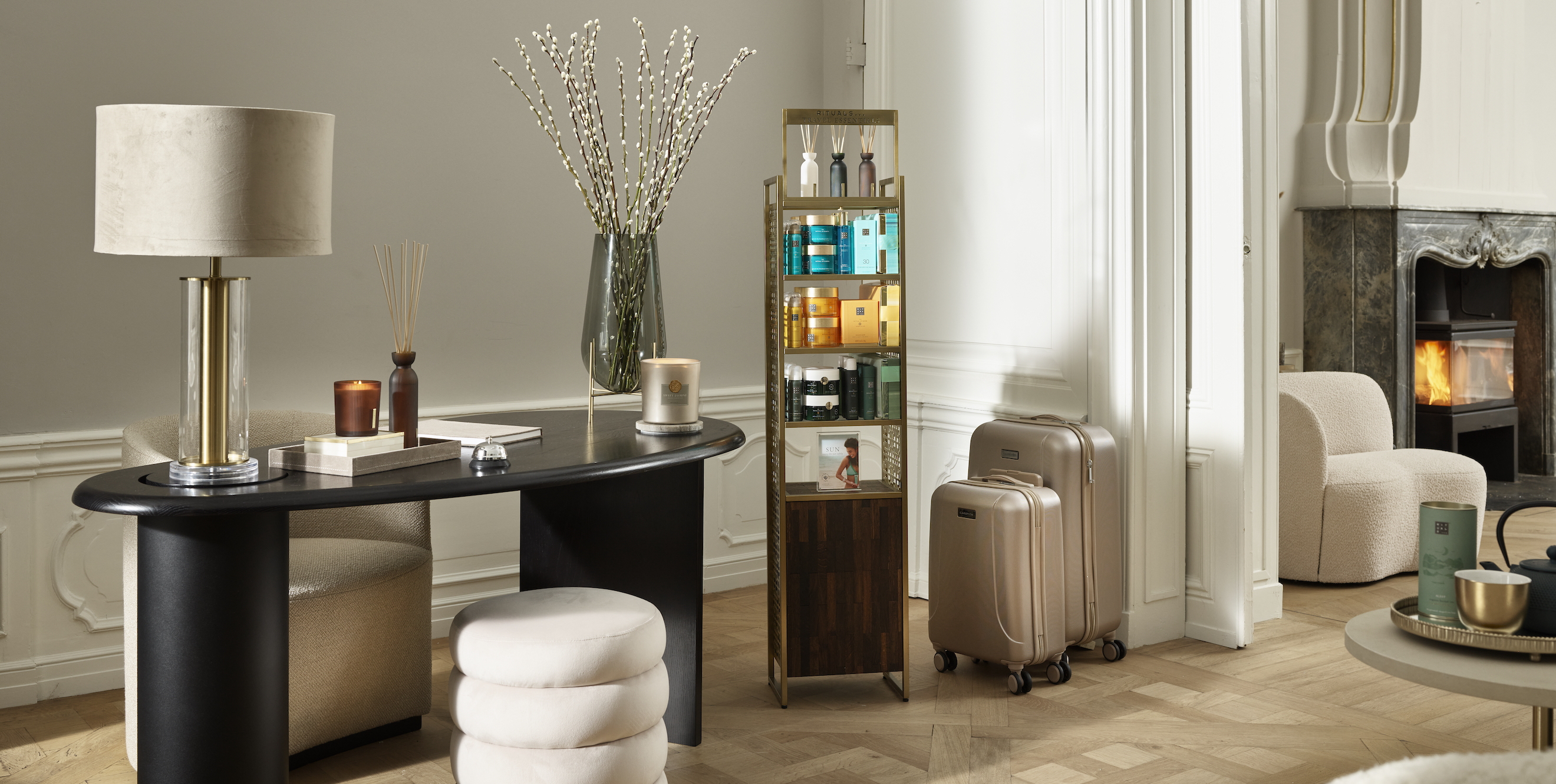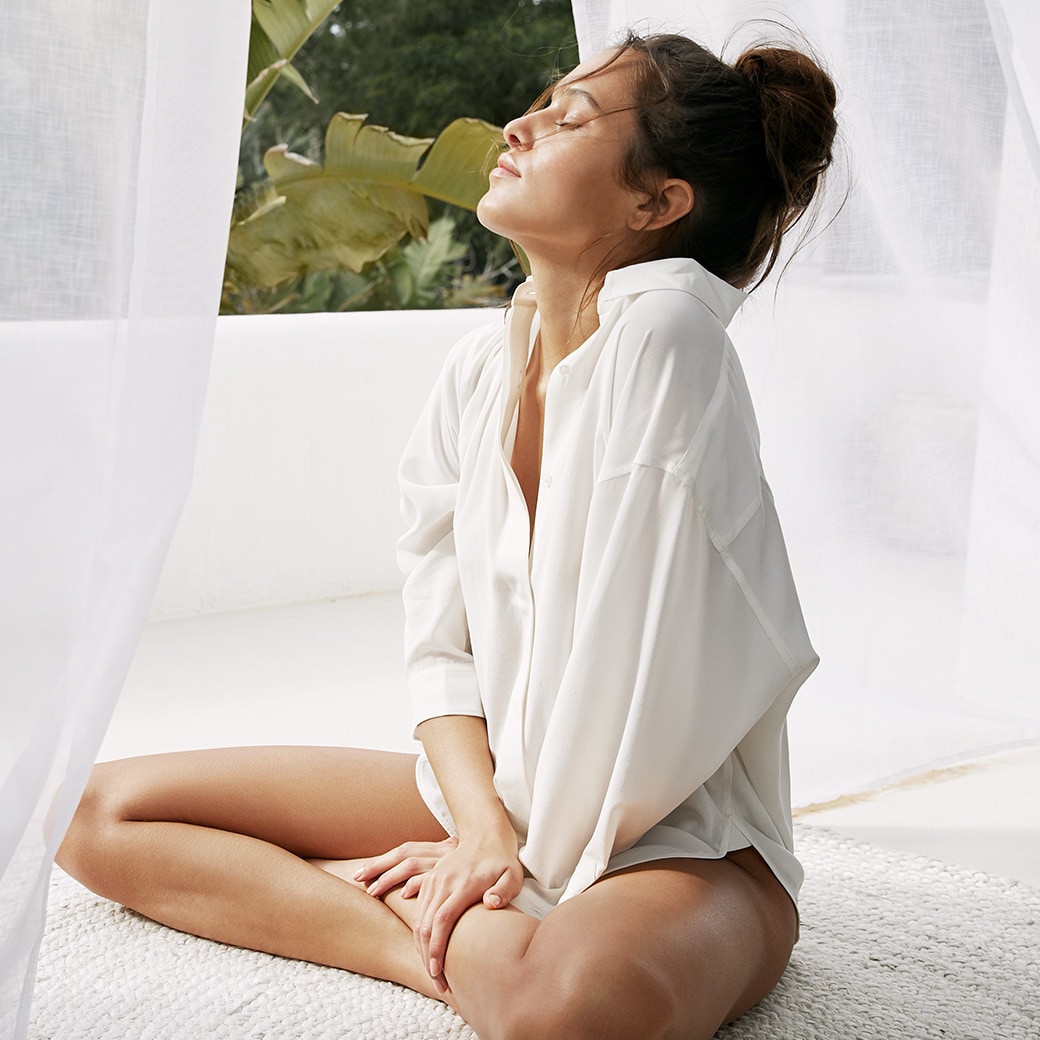 Sustainable Wellbeing
All Rituals hotel amenity collections are vegan friendly and sustainably produced with recycled materials. All products contain ingredients of over 90% natural origin.
Read More