Find the One
Luxurious Gift Sets
Treat that special someone in your life to one of our special gift sets - they are sure to put a smile on their face.
Shop Gift Sets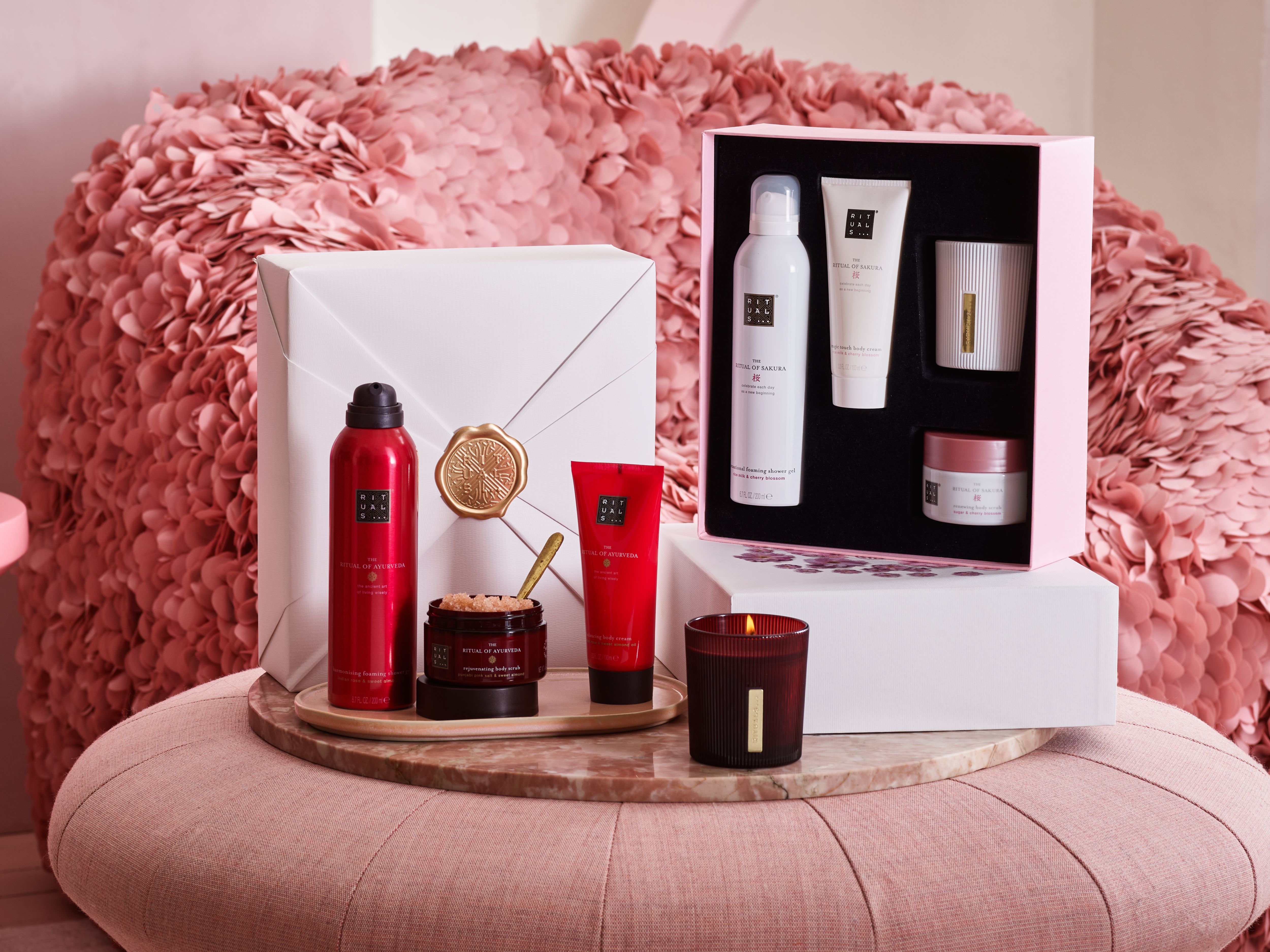 Cozy up Indoors
Private Collection
The perfect gift for interior lovers, treat them to our Private Collection collection to beautifully scent any room.
Shop Now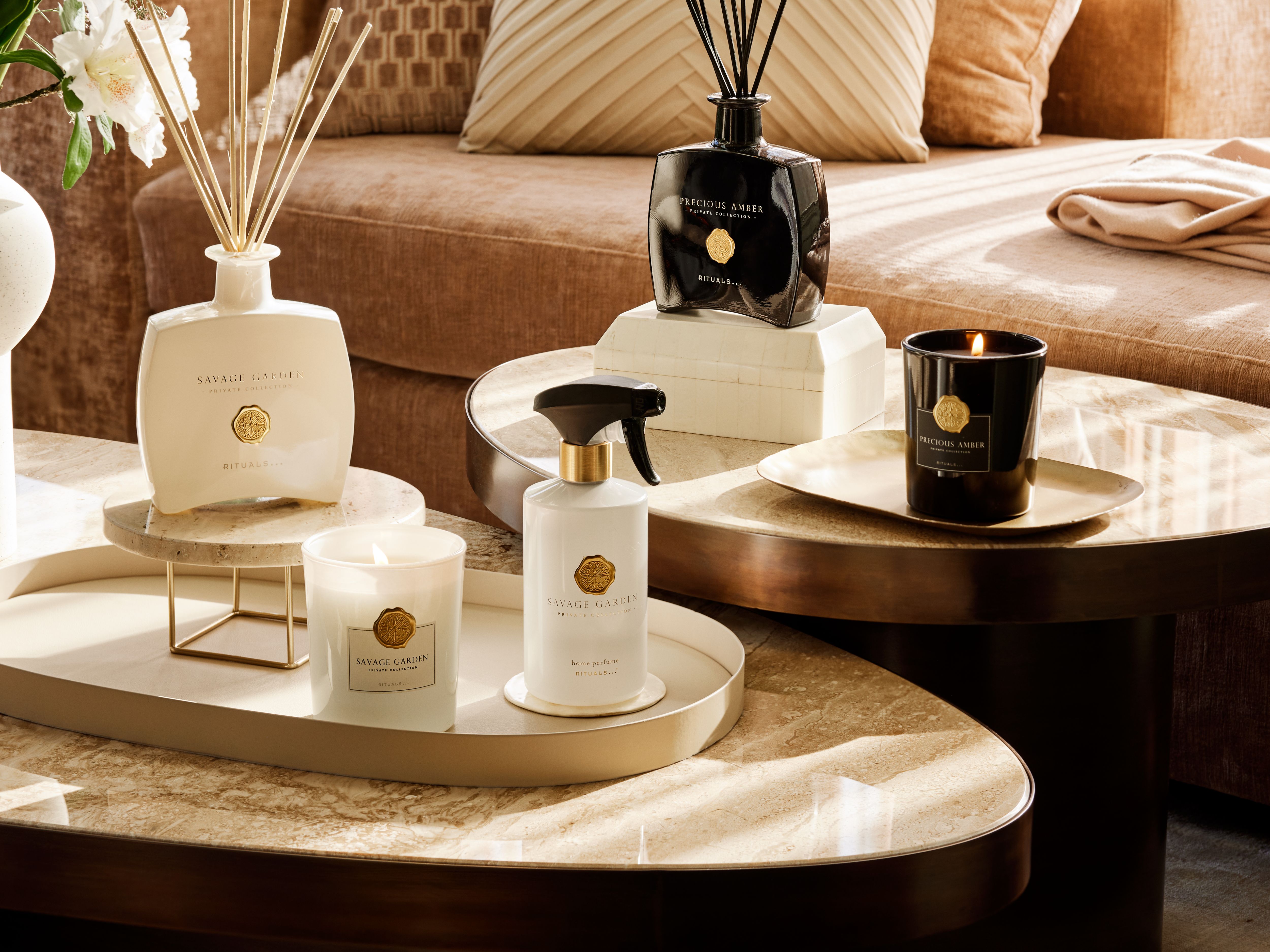 Valentine's Day
Small Gestures
Valentine's Day
Small Gestures
It's the thought that counts, send a little love to someone special with our meaningful gifts.
Discover More
productslider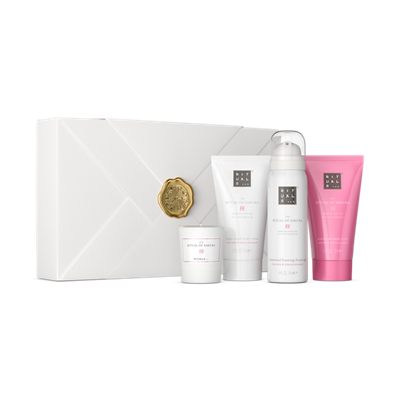 The Ritual of Sakura, gift set S
productslider
The Iconic Collection, travel eau de parfum, 15 ml
productslider
The Ritual of Sakura, reed diffuser, 250 ml
productslider
Natural Origin
The Ritual of Ayurveda, salt body scrub, 300 gr
productslider
Private Collection, mini luxurious reed diffuser, 100 ml
productslider
Online Only
Amsterdam Collection, luxurious scented candle, 400 gr
productslider
The Iconic Collection, eau de parfum, 50 ml
productslider
Promotions
The Ritual of Sakura, scented candle, 290 gr
productslider
The Ritual of Karma, shower oil, 200 ml
productslider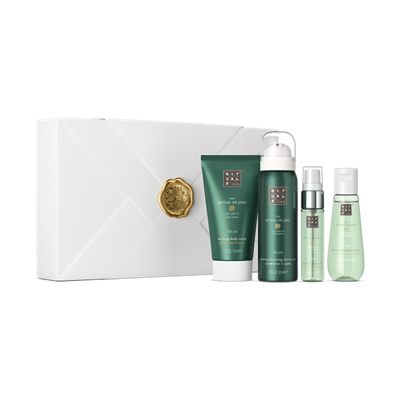 The Ritual of Jing, gift set S
Discover More
Home Collection
The Power of Scent
Add a little romance to any room with the exclusive scents of our Home Collection.
Shop Now
Homme Collection
Gift for Him
Find the perfect gift for your special someone with our Valentine's Day gifts that he will love.
Shop Homme
Love is Universal
Love is the essence of all good things. It is present in many shapes, forms and sizes, regardless of age, gender and relationship ¬– love is universal. Celebrate its infinite power and generously share it with the world. Live love every day and honor it with a gift.
Valentine's Day
Spoil the love of your life with our Rituals Valentine Gifts
St. Valentine's Day is a moment to celebrate love in every form, not just romantic love. Rituals helps people to celebrate unconditional love in all its infinite shapes and sizes. On 14 February this year, celebrate the universality of love with a gesture of gratitude to express the love you feel for someone. Live love every day and share it with a gift. Find the perfect inspiration for a meaningful gift using our Gift Finder.
Valentine's Gifts for Him
Looking for a Valentine's Day Gift for men? No matter your husband's or boyfriend's personal taste, Rituals has got the perfect answer for you! Discover a wide assortment of ideal presents for him, from functional but stylish boxers, bathrobes and the energising The Ritual of Samurai for men, to warm and sensual fragrances from the Oriental Essences perfume collection. Disover a pre-selection of Valentine's gift ideas for him.
Valentine's presents for her
Because there is beauty in sharing the love you feel for the woman in your life. And when you want to spoil that special lady with a luxury gift, it is a celebration of that deep bond, not a substitute for it. Discover a wide range of gifts to give your wife or girlfriend the perfect treatment to slow down and feel loved, from exquisite fragrance sticks and scented candles to beautifully composed eau de parfum. Browse our selection of Valentine gift ideas for her.
Personalised Gifting
When it comes to gifting from the heart, a personalised gift is the best way to show you care. Whether you're looking for personal gift cards or completely customised gift boxes, a personalised gift will show that you're thinking of them. We offer extra special gifts for all orders over € 30 and will ship it in no time!
Gift Cards
If you can't decide on a personalised gift for Valentine's Day, simply treat her to a gift card. This will allow her to choose from all the body creams, soaps, home fragrances, and more that she could want. If you're searching for gifts online, this is an easy solution to ensure you give your gift a personalised feel.