Het is inspirerend, het is leuk en je verkent onze nieuwste collecties. Bezoek onze speciale evenementen en doe mee met workshops, geniet van heerlijke behandelingen en profiteer van exclusieve aanbiedingen. Kom ook langs!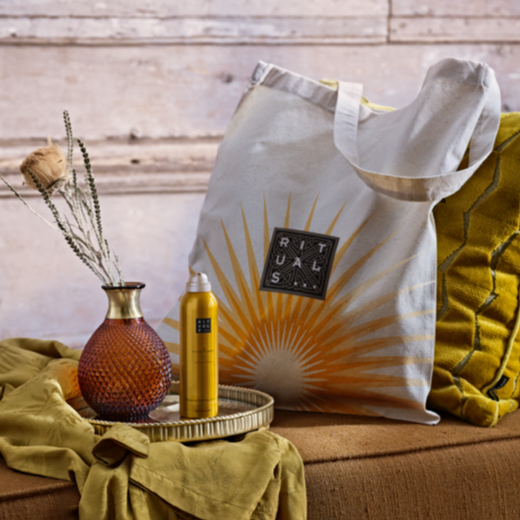 Vier de Nieuwe Collectie
Benieuwd naar the Ritual of Mehr? Op 10 en 11 april kun je deze collectie proberen tijdens ons launch event. Kom langs in onze winkels en geniet van een speciale snack en exclusieve cadeaus.
Feest mee
Voorgaande evenementen
Hieronder vind je een impressie van onze voorgaande evenementen.
New Arrival Celebration: The Ritual of Jing
We vierden onze nieuwe collectie The Ritual of Jing met speciale workshops en een rustgevend cadeau.
Valentijnsdag Special 2020
Speciaal voor Valentijnsdag kon je jouw cadeau laten personaliseren. Was je geliefde blij met het speciale valentijnscadeau?
Amsterdam Collection
In september hebben we samen onze Limited edition gevierd! We hopen dat je van deze dag genoten hebt en dat we je snel weer terugzien in een van onze winkels of op Rituals.com!
Beauty event
Ontdek onze skincare en make-up essentials om je stralende zomergloed nog langer te behouden. Exclusief voor My Rituals members.