ONTDEK HOUSE OF RITUALS
Omarm en ervaar de kunst van Soulful Living bij onze flagship store House of Rituals in Amsterdam. Een buitengewone merkbeleving ter ere van ons 20-jarig bestaan waar je uiteenlopende, exclusieve en unieke collecties ontdekt - maak je klaar voor een persoonlijke reis die je welzijn bevordert.
The Art of Soulful Living
House of Rituals
Ontdek House of Rituals op Spui 10 in Amsterdam en maak kennis met onze iconische collectie met exclusieve, premium producten.



Openingstijden House of Rituals:
Ma: 11:00 - 18:00
Di: 10:00 - 18:00
Woe: 10:00 - 18:00
Do: 10:00 - 18:00
Vrij: 10:00 - 18:00
Za: 10:00 - 18:00
Zo: 11:00 - 18:00


Adres:
Spui 10, Amsterdam
Speciale Service in House of Rituals
Ontworpen om schoonheid, luxe en meer betekenis aan elk aspect van je leven toe te voegen, is ons huis een heiligdom waar je lichaam tot rust komt, je geest zich kalmeert en je ziel voldoening vindt. Ook bieden we een unieke graveerservice waarmee je jouw cadeaus personaliseert.

Bij House of Rituals ontvang je niet alleen een cadeau bij aankopen vanaf €40, maar ook kun je kiezen voor het premium cadeau bij aankopen vanaf €60 of voor deluxe cadeau bij aankopen vanaf €100. Ontdek nu onze actuele promoties.
House of Rituals
Body Spa
Duik in een wereld van ultieme ontspanning, laat alle stress van je afglijden en ervaar een oase van rust. Ontdek onze massages, facials, brow bar en nog veel meer.
Boek behandeling
Lees Meer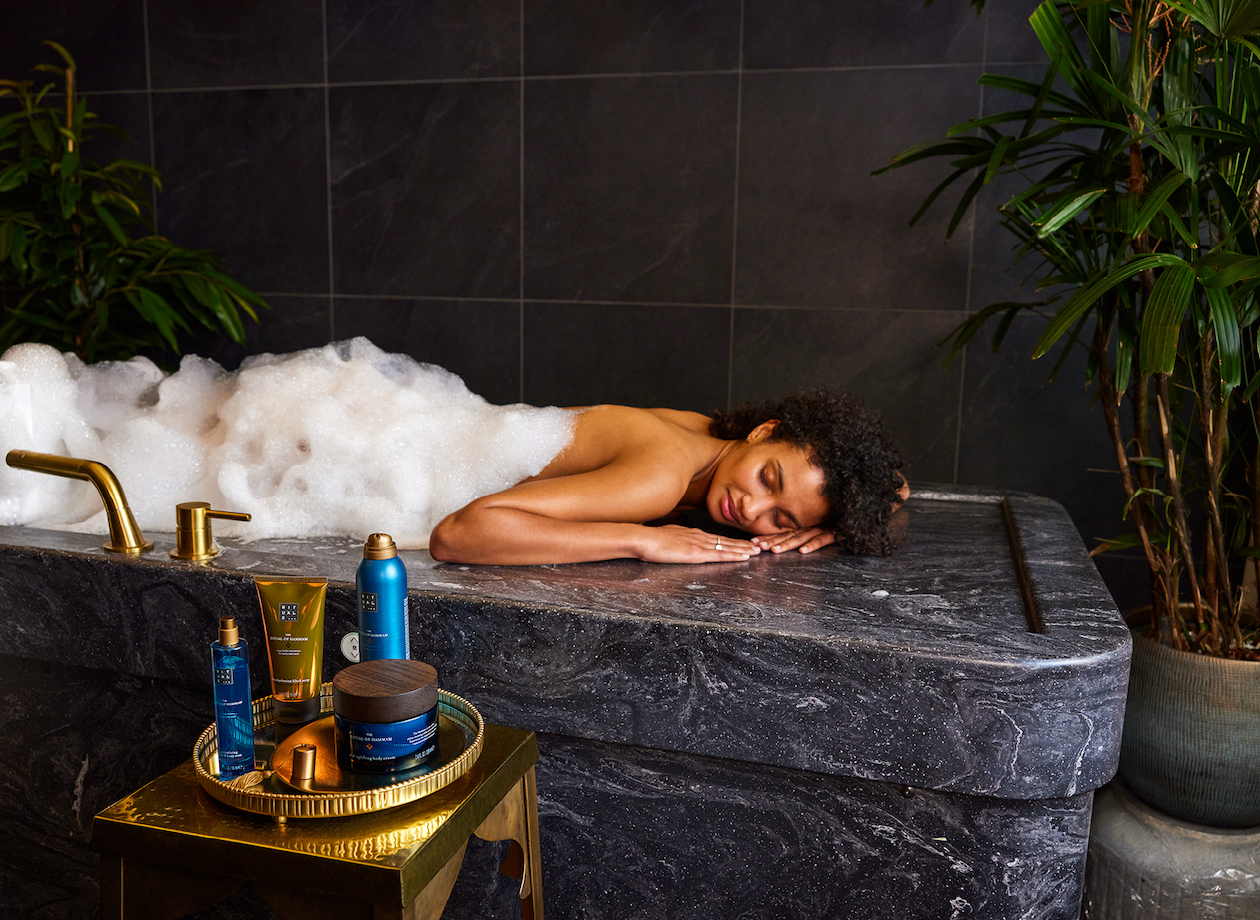 Exclusief bij House of Rituals
Mind Spa
Ervaar pure ontspanning in onze Mind Spa, waar innovatieve wetenschap samenkomt met eeuwenoude meditatie technieken en manieren om mentale rust te vinden.
Boek behandeling
Lees Meer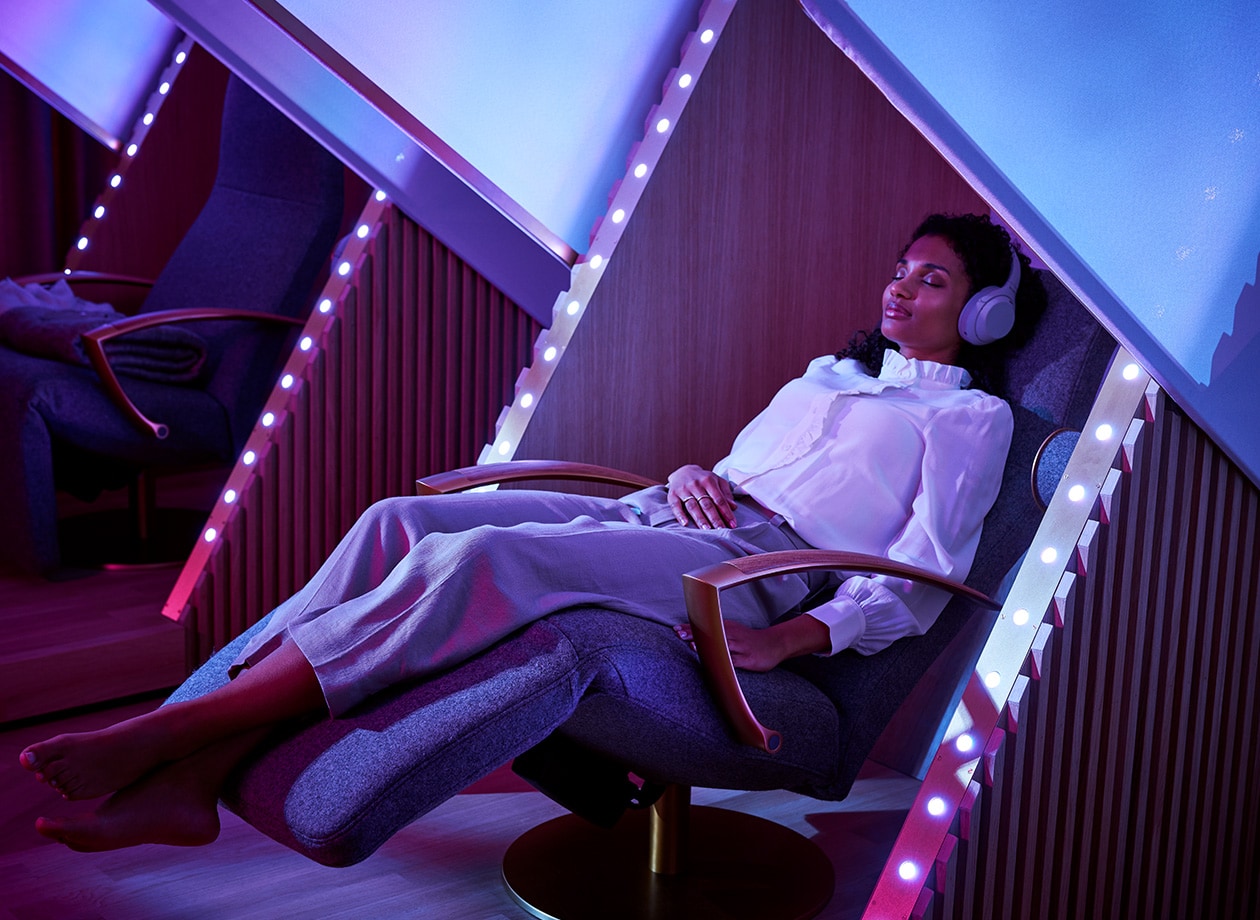 Food for the Soul
Restaurant Rouhi
Bij restaurant Rouhi, gevestigd in House of Rituals, voed je je lichaam, kalmeer je je geest en verzorg je je ziel met een lunch of diner met onverwachte geuren, smaken en culinaire verrassingen. Geïnspireerd door Azië, zijn alle gerechten gecreëerd om de zintuigen te stimuleren.

Geniet op het zonnige terras of thuis van gerechten die geïnspireerd zijn door culinaire ontdekkingen uit Azië en met bezieling voor onverwachtse smaakcombinaties zijn samengesteld door chef Renaud Goigoux. De Soul Food Box voor thuis is gevuld met exceptionele gerechten met zorgvuldig geselecteerde en verfijnde ingrediënten en kan op bestelling worden afgehaald of thuisbezorgd.

Ontdek nu