ZO WERKT HET
Maak een gift card en deel deze meteen. In 3 simpele stappen kun je de kaart personaliseren, een betekenisvolle boodschap toevoegen en de kaart versturen.
Personaliseer
Kies een thema dat past bij de gelegenheid of upload een eigen foto. Selecteer een bedrag & schrijf een betekenisvol bericht.
Creëer
We creëren een online giftcard voor je met het door jou gekozen thema, foto, bericht, het bedrag & uitleg hoe dit bedrag te besteden.
Verzend
Verzend de gift card meteen via Whatsapp, Facebook of e-mail.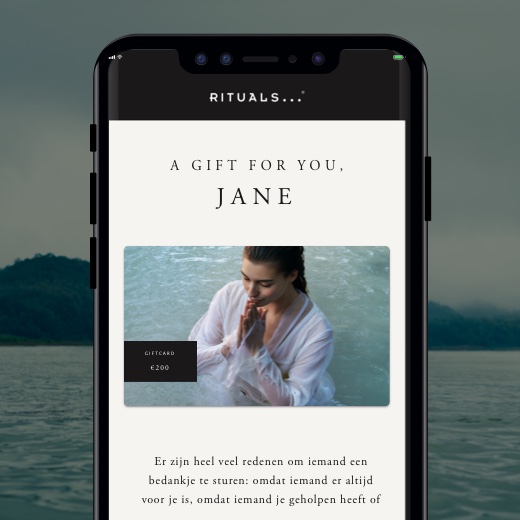 MAAK EEN GIFT CARD
Laat iemand weten dat je om hem of haar geeft door een gepersonaliseerde gift card te sturen. Kies een thema of upload je eigen foto. Kies een bedrag en voeg een lieve boodschap toe.
MAAK JOUW GIFT CARD