Waar u ook bent, met de luxe hotelcollectie van Rituals ervaart
u een warme en uitnodigende sfeer.
Hotel amenities
Onze exclusieve en luxueuze collectie hotel amenities biedt uw gasten een bijzondere hotelervaring. Geef uw gasten de kans om zich in stijl op te frissen, gedurende hun hele verblijf.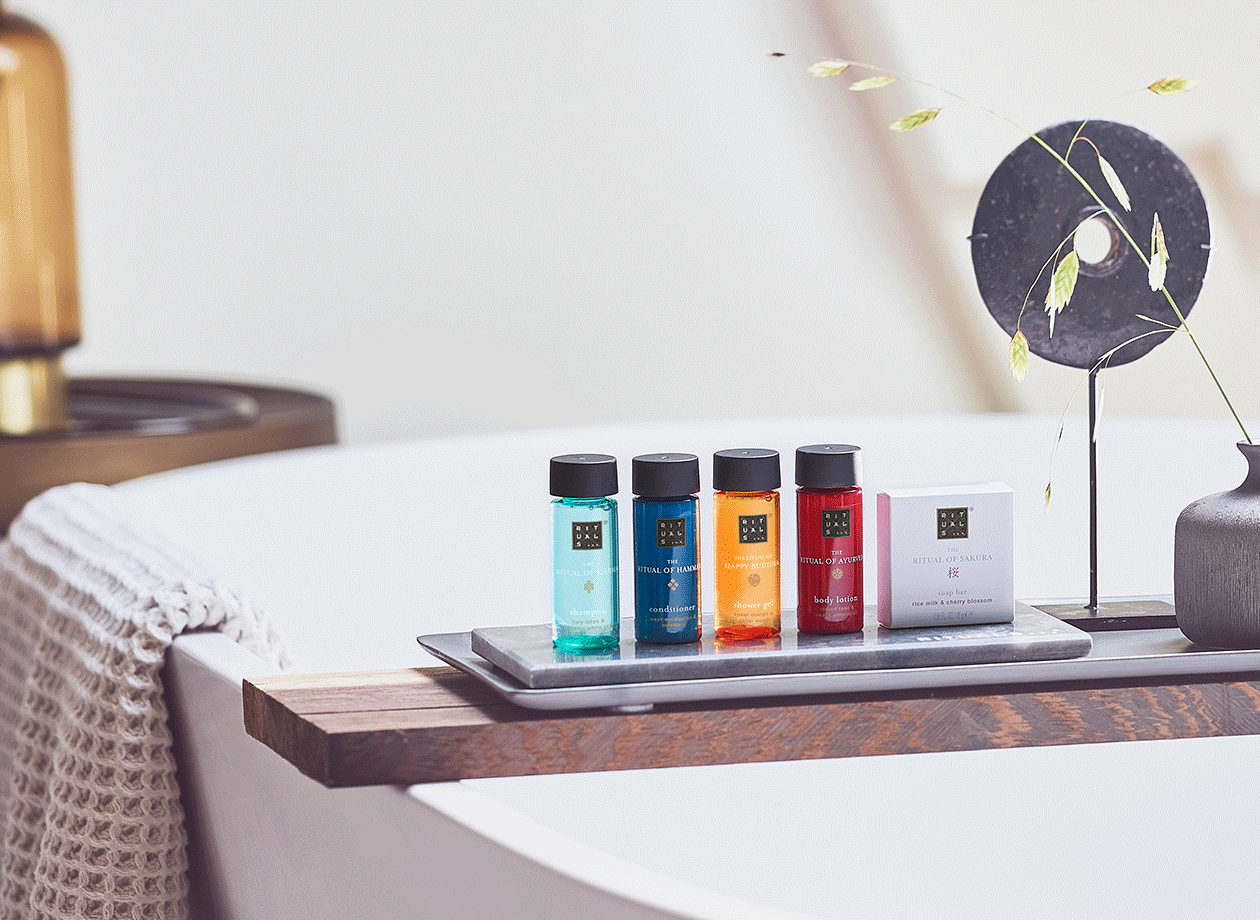 Luxury dispensers
Geef het verblijf van al uw gasten een extra dimensie met een kleine verwennerij in de vorm van onze luxueuze dispensers in The Ritual of Happy Buddha of The Ritual of Karma.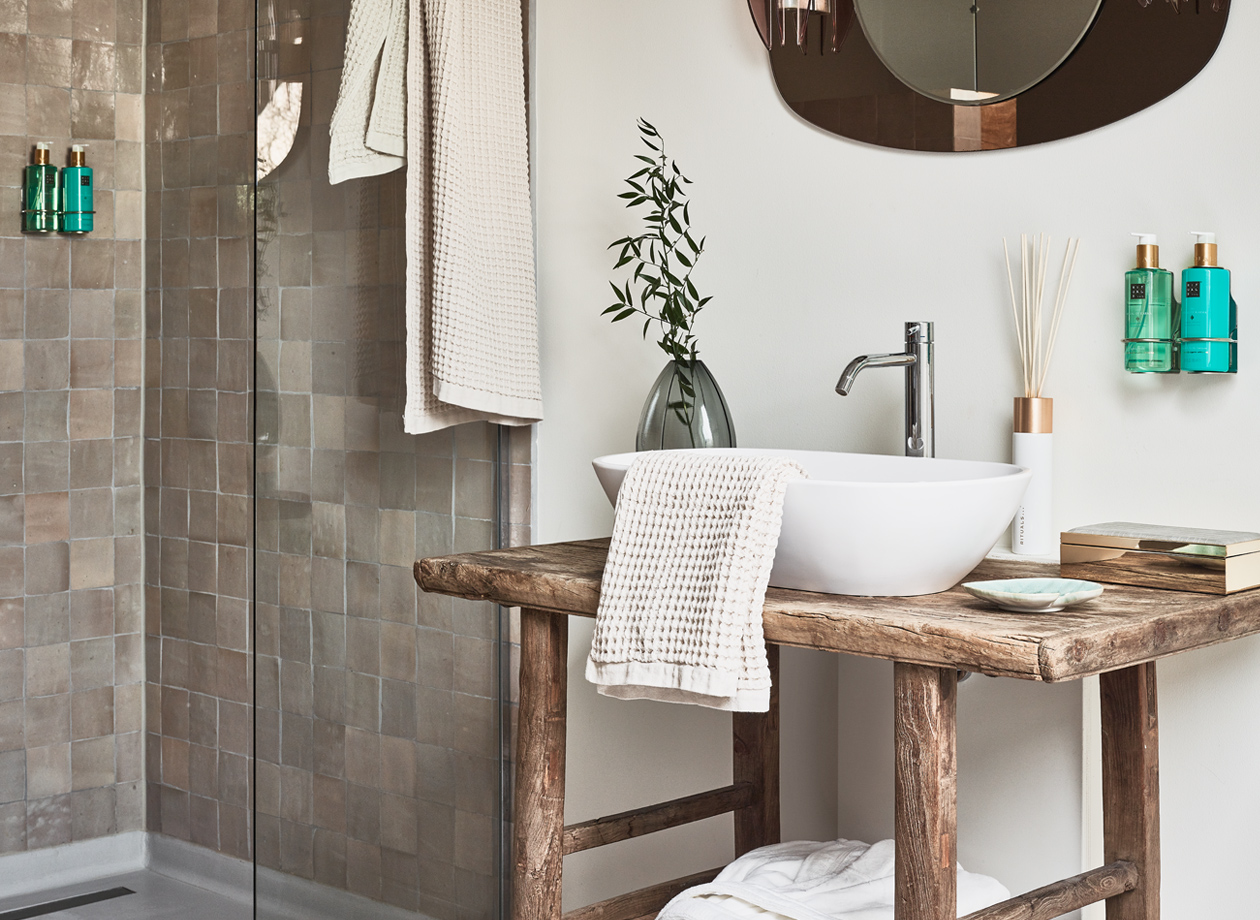 Fragrance solutions
Een heerlijke geur kan inspireren en prachtige herinneringen oproepen. Maak uw keuze uit onze collectie geuren om de gasten een nog betere hotelervaring in hun kamer te bieden.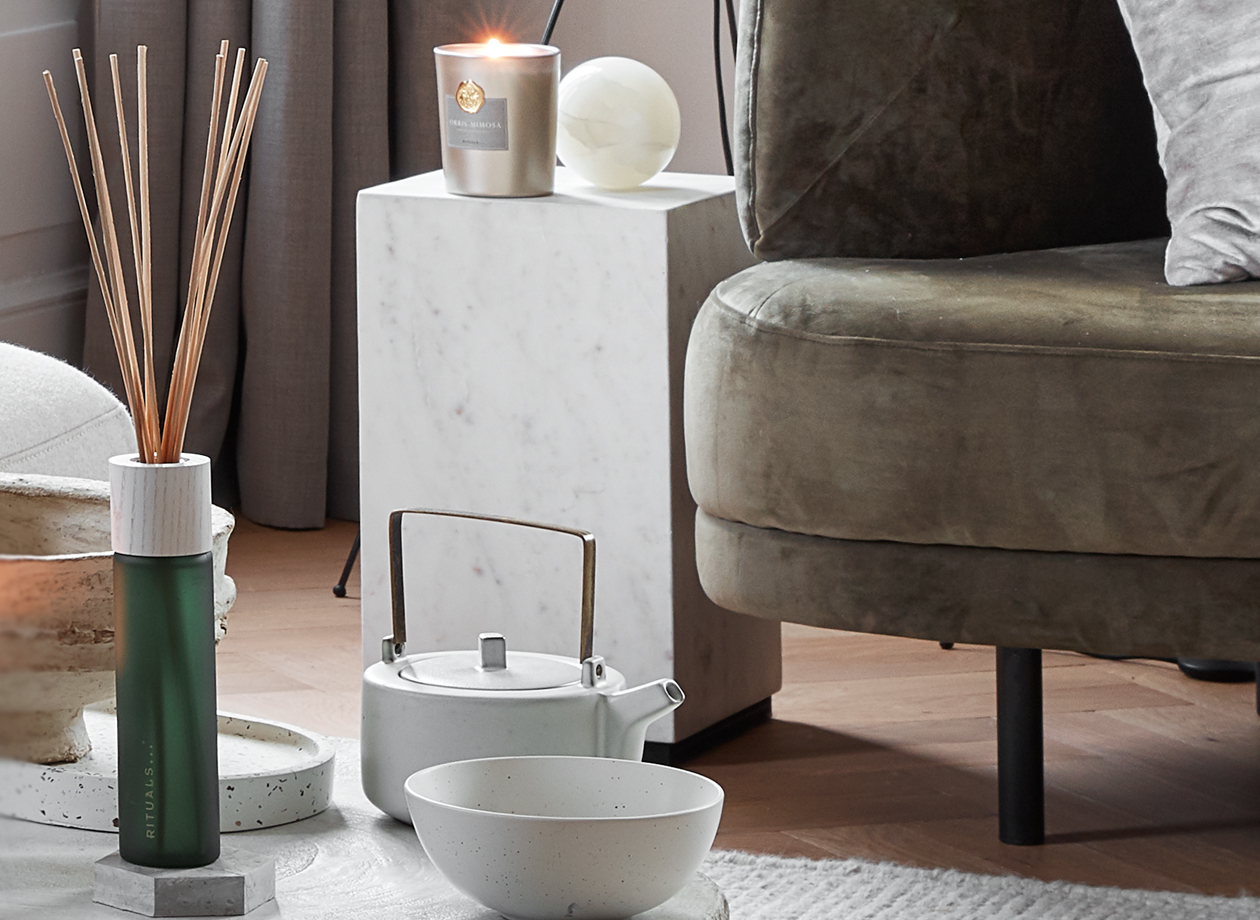 Tea ceremony
Verras uw gasten met een heerlijk kopje thee. De sensatie en het aroma van een warm kopje thee laat uw gasten helemaal
ontspannen.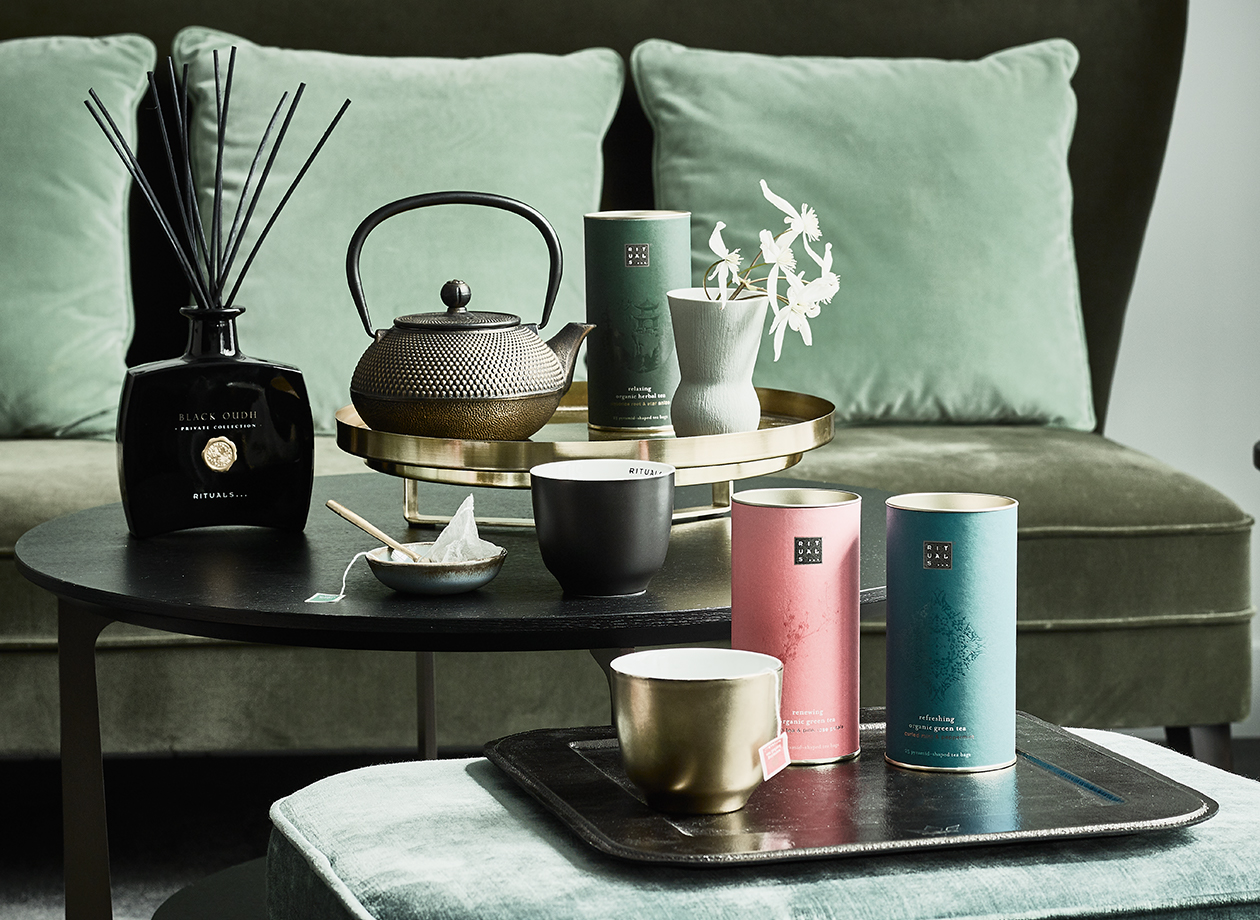 Gift sets
Geef uw gasten een speciale hotelervaring door hen gift sets en andere artikelen aan te bieden. Zo bewaren ze nog lang mooie herinneringen aan hun reis.