There are a million and one ways to live more consciously on the daily. The classic example of throwing reusable products into a recycling bin is a great start. But there are so many additional ways you can incorporate conscious living into your day. With climate change high on the news agenda the world over, more and more of us are trying to do our bit to live more sustainably and trying to be more conscious of the ways in which we can make small changes to help positively impact the future of our planet.
None of us are perfect. It's hard to make drastic changes and adhere to them. That's why conscious living is having such a moment, it's about making mindful, manageable, tweaks to your everyday life that stick. It is something we should all try to do more of, and to help get you started, we have pulled together 10 simple conscious living tips to try.
CONSCIOUS LIVING TIP #1: BE AWARE OF WHERE YOU SHOP
Nowadays, sadly, a lot of fashion items are still made in factories that have less than ideal working conditions. Also, the planet is becoming exhausted from extracting raw materials for the production. Before you run into any store to score your new dress, shoes, autumn jacket or even the scrunchies for your hair, do your homework. If you do some research upfront and find out what companies sell ethically made clothing, you do good for the world and yourself.
CONSCIOUS LIVING TIP #2: REIMAGINE WELL-BEING
Being sustainable doesn't mean you can't enjoy moments of well-being, it's simply about bringing these moments into your life in a more sustainable and meaningful way. "At Rituals we make sure our brand DNA and our sustainability efforts are well-aligned. It is the reason why we speak of 'sustainable well-being'. We can only create meaningful moments for our customers when we make sure the there's no negative impact on the long-term wellbeing of people and planet," says Niki Schilling, our Director Innovations & Sustainability. Rituals offers refills for many of its products from face cream to room diffusers so you can still experience luxurious moments of well-being and self-care whilst doing your bit to minimise unnecessary waste.
CONSCIOUS LIVING TIP #3: RIDE YOUR BIKE
The carbon dioxide and other greenhouse gases emitted by cars contribute to global warming pollution. If you have to travel far to get to work, it might seem a hurdle you have to take every morning but even if you can't do your whole commute by bike, perhaps you could cycle to the train station rather than driving? And who won't feel good about themselves if you can give Mother Earth a sweet moment of rest, while you're experiencing a free shot of 'happy hormones'. Peddling your feet, while listening to your favourite playlist and enjoying dopamine rushing through your veins is a great way to start the day - living more consciously never felt so good. Extra bonus: riding your bike is good for your wallet too, since it is another way to save money!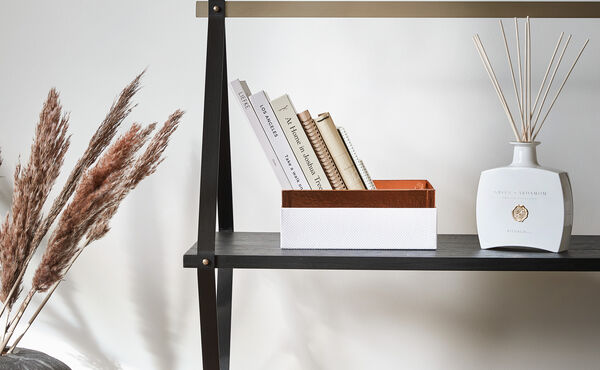 CONSCIOUS LIVING TIP #4: ENJOY MEAT- AND SUGAR-FREE MOMENTS
According to scientists, the most effective way we can help protect the future of the planet is by eating a plant-based diet more often and limiting sugar intake. The mass food industry uses up so much energy, but by eating seasonal, plant-based and, ideally, locally-sourced foods you can do your bit for the planet. Vegan and vegetarian food can be incredibly tasty, just look at these glorious black bean burgers with piri piri sauce if you need proof. Try to seek out local greengrocers or butchers rather than shopping at the supermarket. Perhaps you have a farm nearby, a pick your own, or maybe there is a local allotment where your neighbours grow and sell fruit and vegetables? When it comes to your bathroom, none of the Rituals products are, or ever have been, tested on animals and many are vegan-friendly such as The Ritual of Namaste skincare line which is suitable for our vegan customers.
CONSCIOUS LIVING TIP #5: BE TRAVEL WISE
In 2020, many of us have travelled less than we did before. Once life gets back up and running, try to limit unnecessary air travel where you can. Switch one of your abroad trips for a staycation or try different modes of transport like train or bicycle. Look at travel as part of the holiday, it's not about the journey not only the destination, so why not take that train to your holiday destination while reading a good book?
Rituals is constantly monitoring its carbon footprint of both packaging and ingredients, and this knowledge informs our sustainable innovations. 90% of Rituals products are made in Europe, close to our main markets, and we monitor our suppliers' water, energy and waste used during the production process and collaborate to map out plans to realise carbon neutral manufacturing. You can read about our Rituals sustainability initiatives here.
CONSCIOUS LIVING TIP #6: TRY GREEN ENERGY
When you think green energy, electric cars or solar panels may come to mind. And yes, you could invest in those but an easy way to fuel your home more sustainably is to look to green energy providers. These companies offer gas and electricity like regular energy providers, but they are greener offering energy that is from renewable sources like wind, sun and water, as well as frack-free gas and many offset carbon emissions too. The Rituals Head Office and Dutch stores (excluding franchises) are running on green energy. Currently we're consolidating our contracts, which will enable us to switch all our contracts to green energy.
CONSCIOUS LIVING TIP #7: BECOME A BORROWER
Share, lease or hire instead of owning things. Borrow that drill from your neighbour, temporarily extend your wardrobe by using fashion libraries (great for fleeting trends or special occasions) or swap books with friends.
CONSCIOUS LIVING TIP #8: CLEVER COMMUTING
With many of us avoiding public transport right now, if you're driving to work or going on a day trip why not offer a lift to colleagues or friends to save taking more than one vehicle? And, did you know that your tire pressure can affect the carbon emissions from your car? Under-inflated tires need to be replaced more often and are less fuel efficient. If checking tire pressure isn't something that you're au fait with, then head to your local garage and get a mechanic to show you how.
CONSCIOUS LIVING TIP #9: BATHE SMART
When it comes to the bathroom, the biggest environmental impact is actually not in you care products, it is the energy used to heat the water of your shower. It is around 77% of impact in the bathroom, as water is often heated by gas. Gas heating releases CO2 and nitrogen oxides that are harmful to our airways, plant growth and damage the ozone layer. Personal care products account for only 5% of the impact on your overall environmental footprint, research says. Try buying an affordable water-saving shower head, they save a lot of water and don't change your shower experience all that much.
CONSCIOUS LIVING TIP #10: REFILL, REDUCE, REUSE
Rituals is constantly evolving when it comes to sustainability. We introduced post-consumer recycled plastics for many our our plastic packaging while our iconic shower foam now comes in a lightweight can that reduced the use of aluminium by 10%. Try to use beauty and household products that can be refilled and, this may seem obvious, but only buy products that you use and be sure to finish them before being tempted to buy another. Look out for the reduction numbers when considering a refill – it tells you how much you save when using our eco-friendly refill concepts.
Now that we've got you covered with 10 tips to add to your daily routine, we would love to share one more suggestion with you: think outside the box! Remember, all the small actions add up, and if you give creative solutions a try, your mindset will positively change as well. For example, our beautiful gift sets can be re-used - house keepsakes, jewelry, letters or photos in the boxes. And once our candles have burned away, clean out the pot and use it as a makeup brush holder or plant a cactus or succulent inside.