Learn how to train your brain to stay calm and stress less in this simple masterclass led by expert Ruby Wax
Rituals is on a mission to make mindfulness part of everyone's busy lives. After all, when it comes to creating mental calm and clarity, the science is clear – mindfulness really does allow you to retrain your brain to cope with stresses large and small.
Our 5-day Mindfulness for Modern Life masterclass has been designed to serve as either an introduction to mindfulness for those that have never tried it, or to be used as a reference and guide for those that want to amplify their current practice.
Created with our mindfulness ambassador Ruby Wax, who has a Master's in Mindfulness-based Cognitive Therapy (MBCT) from Oxford University, our daily videos, quick exercises and simple tips will introduce you to mindfulness, explain how it works, plus give you the practical tools to incorporate it into your everyday life. 'Each day features an in-depth conversation between Ruby and Rituals' Creative Director Dagmar Brusse (pictured above), during which Ruby speaks frankly about her journey to mindfulness, and the immense benefits it's given her.'
"My approach to mindfulness is very simple," says Ruby. "It's for those who want to reign in negative thoughts by exercising what's in our heads, just like we exercise any other muscle. If you have thoughts of: I'm not good enough, I'm a failure, nobody likes me - how do you deal with those? Most people say 'I can't, I'm overwhelmed, I'm burning out'. That's where mindfulness comes in. Mindfulness is about accepting that you can't stop the thoughts, but you can stop what happens next."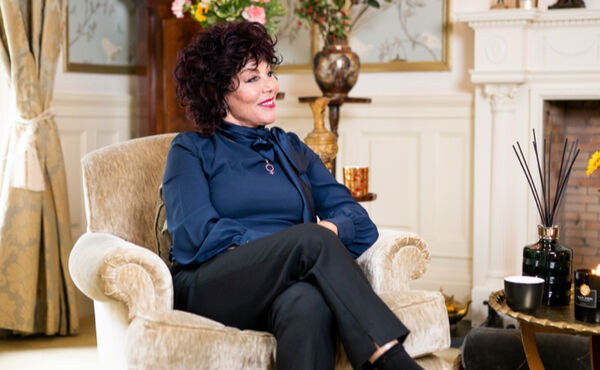 Mindfulness masterclass includes:
Articles x 5
Videos x 5
Tasks x 7
Meditation x 1
Discover all the articles, videos and tasks via the links below:
On the first day of our masterclass, we reveal what mindfulness is and what the benefits are. Plus, a quick mindfulness exercise for you to try.
The secret to focusing your busy mind in a hectic world
We're all distracted in one way or another, but mindfulness has the power to help you focus and feel less all over the place, fast.

Neuroplasticity: the secret to rewiring your brain for calm
Think you're stuck in your ways? Think again. Mindfulness training can help you form positive new habits that last.
Why we all need a coping mechanism for the stressful moments in life
Whatever the scenario, whether at work or home, Ruby reveals how to use mindfulness to deal with stress in the moment.
How to use mindfulness to soothe life's big worries
From dealing with uncertainty and loneliness to dissatisfaction with life, mindfulness can help you navigate the hardest of times. Here's how.
About Ruby Wax:
Ruby holds a Master's in Psychotherapy from Regent's College, London, as well as a Master's in Mindfulness-based Cognitive Therapy from the University of Oxford. She is the author of six books focusing on the science behind mindfulness, regularly advises businesses on how to incorporate mindfulness into the workspace, has collaborated with mental health charities on mindfulness initiatives and has even written, and performed, a one-woman show, 'How to be Human' that looks at how the brain behaves.
Find out more about Ruby Wax here. Want to get going with the masterclass right away? Click here for Mindfulness for Modern Life.
You can also browse our other masterclasses for better sleep and happiness here.