To stay out of poverty, you need a fair income. But where do you begin when you have zero tools to start with? Since 2011, Rituals has been a proud supporter of Tiny Miracles. Founded by Laurien Meuter, this foundation helps to create soulful societies in Mumbai with a holistic approach. It's centered around five key pillars: creating awareness, healthcare, education, generating sustainable work and everyday happiness. Find out more and meet the women in Mumbai who have been supported by Tiny Miracles and Rituals to lift themselves out of poverty by creating bags with a purpose.
A mental shift for a better future
Tiny Miracles is all about sustainable change because, according to Laurien, the most valuable thing for the people in Mumbai to learn is how to shift their mindset. This change is what gives them intrinsic motivation to uplift themselves from their own poverty cycle. So, after some years of being solely a donor, Rituals nowadays is one of Tiny Miracles' partners in creating work for the people of the Tiny Miracles communities. In August 2019, the first product was launched with Rituals - the Bag for Good.
Every 'Bag for Good' sold lifts lives up in the communities. People get paid salaries, that enables them to pay for more than food and shelter but also healthcare and education. It represents empowerment, confidence and awakens new opportunities. Tiny Miracles believes in the power of small acts for big change: by shifting the minds one by one to create soulful, healthy communities within one generation.
Meet the women in Mumbai
Curious about the personal stories of the women in Mumbai who have been supported by Tiny Miracles and Rituals to lift themselves out of poverty? From taking care of their families, having the opportunity to buy a scooter, reducing family arguments about the lack of money, creating fulfilling daily routines to finishing their education. Meet Priyanka, Harshala, Sonu and Tisha here and discover what the creation of products with a purpose brought them.
Harshala (35)
"My family consists of five: my husband, me, my son, and my brother in law's two children. I used to work in an office for 12 years. But since I didn't have the time to take care of my children at home, I had no other choice to quit my job. Because of Tiny Miracles and Rituals, we all have a job now, and I earn my own salary. I don't have to repeatedly ask my husband for money. I am an independent, free woman now who is able to take care of her family herself. Tiny Miracles truly is a blessing in disguise."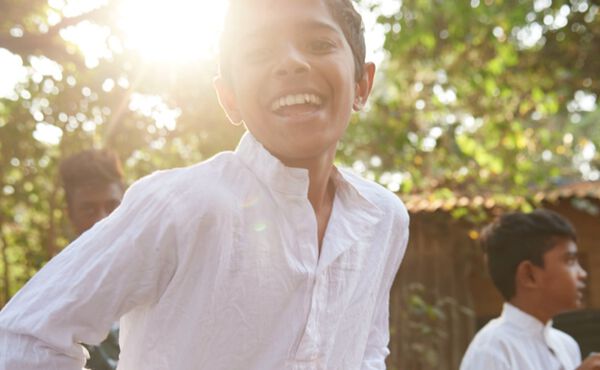 Priyanka (19)
"I am working with Tiny Miracles for one year now. Together with Rituals, they gave me the opportunity to learn how to stitch these beautiful handmade bags. It is my first job, and it is very exciting to know that they are sold overseas. Because Tiny Miracles came into my life, I could fulfil my wish of buying a phone. My ultimate dream? Having a job at the government and thanks to the education programs that Tiny Miracles offer, one day I can achieve that dream too.
"To me Kindness is about how a well-known brand, like Rituals, gives us orders for these bags and helps us to earn our income. Rituals is helping so many households here, I hope they continue to give more work orders in the future."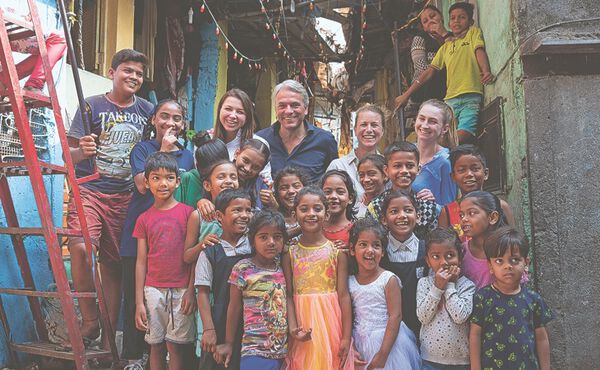 Sonu (37)
"Living from one income with my two children and beloved husband, life could be a bit overwhelming. But four years ago, my life changed when Tiny Miracles came into my neighborhood. They gave me the opportunity to get my first job, and now my husband and I can even save some money. I love the feeling of me supporting my family. What I think of the Rituals bags? That they look beautiful with all the different colours that we use. The idea that somebody abroad uses my bag is just mind-blowing!"
Tisha (18)
"I was going to an English medium school but the fees we're too high to continue my study. Thanks to Tiny Miracles I am able to finish my school since they provide my family with tuition fees. My dream is to become an army officer, and now I regained hope that I can become one in the future. Whether if I feel proud about the Rituals bags? Absolutely! I love the colourful design and it's eco-friendly too, so no plastic is used in the production process. To me kindness is helping others from the bottom of your heart. For example, how Tiny Miracles helped me to continue my education. Rituals and Tiny Miracles are helping our communities like we should all help each other."