DISCOVER HOUSE OF RITUALS
Embrace and experience the art of soulful living at our flagship store House of Rituals in Amsterdam. A brand-new holistic shopping and lifestyle concept in honour of our 20th anniversary. Discover a range of exclusive and unique collections and navigate a journey of personal well-being.
The Art of Soulful Living
House of Rituals
Discover House of Rituals at Spui 10 in Amsterdam to browse our iconic collections as well as a complete floor dedicated to our range of premium products.

Opening hours House of Rituals:
Mon: 11:00 - 17:00
Tue: 10:00 - 17:00
Wed: 10:00 - 17:00
Thu: 10:00 - 17:00
Fri: 10:00 - 17:00
Sat: 10:00 - 17:00
Sun: 11:00 - 17:00

Address:
Spui 10, Amsterdam
020 705 5180
Special Service at House of Rituals
Designed to bring beauty, luxury and more meaning to every corner of your life, our house offers you a sanctuary where the body can relax, the mind feels calm, and the soul can find satisfaction. We also offer a unique service to help you personalise your gifts with an engraving.

At House of Rituals you will not only receive a gift with all your purchases over €40, but you can also go for the premium gift with all purchases over €60 or a deluxe gift with your purchases over €100. Discover our exclusive promotions that are happening right now.
House of Rituals
Body Spa
Please join us in a world of ultimate relaxation and uncover a peaceful oasis where you can unwind and leave any stress behind. Discover our massages, facials, brow bar and much more.
Book treatment
Read More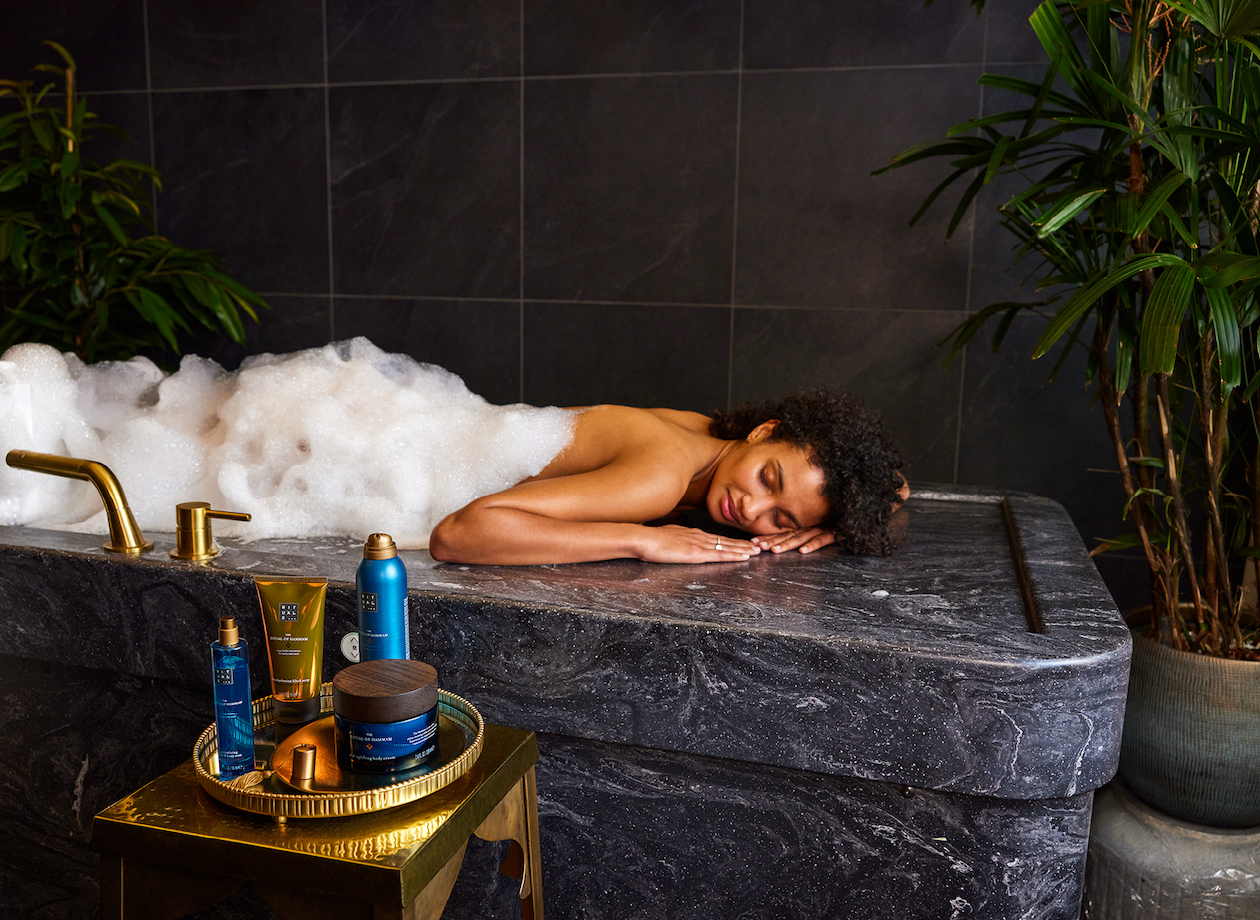 Food for the Soul
Restaurant Rouhi
At Rouhi restaurant, located inside House of Rituals, you can nourish the body, relax the mind and nurture the soul over lunch or dinner with unexpected scents, flavours and culinary surprises. Inspired by a wealth of culinary delights from Asia, all dishes are carefully selected by chef Renaud Goigoux and designed to stimulate the senses.



Discover now