Images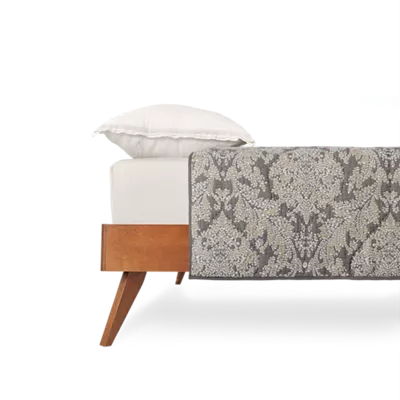 New

House of Rituals

Madurai Quilt
Details
null
Introducing our exquisite handcrafted Madurai quilt, a luxurious addition to any bedroom. Measuring 150 cm x 250 cm, this beauti
...
Show more
Where can I buy this?
Delivery time 1-2 working days.
Cotton
Cotton is a natural fibre that is strong, durable and skin friendly, absorbs moisture quickly and is easy to maintain. It is our goal to use sustainably-sourced cotton wherever possible, for example, through our partnership with BCI.
Polyester
This synthetic fibre is most commonly mixed with natural fibres to improve elasticity, crease resistance and shape retention. Some additional benefits to using a synthetic fibre are easy maintenance and durability.
Comfort is King
Cotton fabric quilts with polyester filler are a popular choice for bedding and home decor. Cotton is a natural, breathable fabric that is soft and comfortable to the touch, while polyester is a synthetic fiber that is lightweight, durable, and easy to care for.