Heb je je haar ooit behandeld met een Indonesisch crèmebad? Of heb je een dieet van sardientjes geprobeerd om je haar sneller te laten groeien? We maakten een reis rond de wereld en zochten naar onbekende haarroutines voor verzorgd, mooi haar. Benieuwd hoe Perzische, Indische, Griekse en Japanse vrouwen hun haar zo laten glanzen? We hebben de beste wereldwijde haarverzorgingsgeheimen voor je verzameld. Lees hier alles over bijzondere routines die jij ook aan je dagelijkse routine kunt toevoegen.
Jamaicanen zweren bij cactusolie
Als je aan de Caraïben denkt, dan zie je waarschijnlijk prachtige witte zandstranden, kristalhelder water en palmbomenvoor je. Maar ook… droog haar. Je kent het vast wel: je reist af naar een tropische bestemming waar je dagenlang op het strand ligt. Het resultaat? Futloos, pluizend en droog haar. De brandende zon is een van de grootste boosdoeners voor het behouden van een mooie bos. Jamaicanen hebben een eeuwenoude traditie om hun lokken glanzend te houden: ze gebruiken cactusolie. Cactusolie biedt een hele reeks voordelen voor het haar, waaronder extra zachtheid, gladheid en glans. Net zoals een cactusplant vocht moet vasthouden in de droogste gebieden, zo houdt cactusolie het haar gehydrateerd en gezond. Extra bonus: cactusolie bevat omega vetzuren en vitamine B5 die je haargroei bevorderen. Over win-win gesproken!
Aussies: UV-bescherming en zout water
Als het over schadelijke UV-stralen gaat, denken de meeste mensen alleen aan bescherming van de huid. Maar wist je dat de zon ook nadelige gevolgen heeft voor je haar? Onder invloed van de zon verliest je haar de natuurlijke proteïne keratine. Ook kan je haarkleur aangetast worden, waardoor het sneller droog oogt. In Sydney zijn dagelijkse haarverzorgingsproducten met UV-bescherming daarom absolute bestsellers in de salons. En wat als je een echte beach babe bent, maar het zoute zeewater je haar zo stug maakt dat je het niet eens kunt kammen? Ook hier is goede zonbescherming het toverwoord. Dit houdt je kroeshaar namelijk onder controle. Tip: gebruik liever geen föhns of stijltangen, maar je vingers om je haar te krullen of in model te brengen.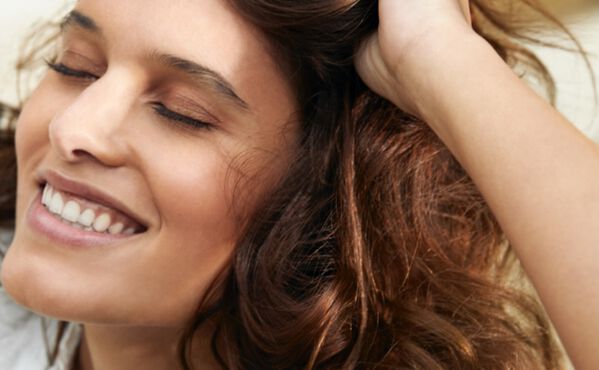 Neem een lang, warm Indonesisch crèmebad
Niets voelt beter dan het nemen van een heerlijk geurend, warm bad na een lange dag. Maar wist je dat je je haar ook op een bad kunt trakteren? Op een crèmebad, om precies te zijn. In Indonesië is een crèmebad een van de meest gewilde behandelingen voor glanzend haar. Het traditionele crèmebad bestaat al duizenden jaren. Het wordt al generaties lang doorgegeven, maar het is vandaag de dag nog steeds razend populair. Tijdens deze behandeling ga je niet letterlijk baden in crème. Er wordt eerst speciale crème op het haar aangebracht, waarna het haar wordt gestoomd en de hoofdhuid, nek en schouders licht worden gemasseerd. De crème die wordt gebruikt tijdens dit Indonesische haarritueel is beter bekend als Champi of Jamu. Het bestaat volledig uit natuurlijke ingrediënten zoals wortels, schors, bloemen, zaden, bladeren en fruit. Het rustgevende crèmebad verzacht de haartextuur, waardoor het handelbaarder wordt. Ook beschermt het je haar tegen de negatieve effecten van chemicaliën die in haarstylingproducten worden gebruikt.
Japanse vrouwen prijzen camelia olie
Al jarenlang oliën Aziatische vrouwen hun haar in met camelia olie nadat ze het gewassen hebben. Je kunt het dus eigenlijk een natuurlijke leave-in conditioner. Het is belangrijk om het vanaf halverwege je haar aan te brengen en het tot aan de punten uit te smeren. De beste camelia olie komt van het Japanse eiland Oshima. De vrouwen die de olie daar oogsten zijn beroemd om hun enkellange haar en hun stralende huid. Waar ze hun schoonheid aan te danken hebben? Ze verwerken de olie in al hun huid- en haarverzorgingsroutines.
Een ander haargeheim uit Japan is de kam van buxushout. Volgens de Japanse traditie ontvangt een bruid een set mooi bewerkte, en met de hand versierde kammen van deze houtsoort. Deze stylingtool is niet alleen voorbehouden aan bruiden, veel vrouwen gebruiken het als onderdeel van hun kapsels (bijvoorbeeld voor het opsteken van hun haar in een elegante knot), of om het te kammen. De korte tanden van de kam voorkomen dat je haar statisch wordt, ontwarren je haar en bevorderen een mooie glans.
Zo zacht als Ethiopische boter
Leuk weetje: Ethiopië telt meer dan 80 stammen, met allemaal hun eigen haar- en huidgeheimen. Met zoveel diversiteit binnen één land kunnen we heel veel leren over haarverzorging. Ethiopische vrouwen gebruiken lokale ingrediënten zoals rode klei, ghee, kokosnoot en zelfs rauwe boter om hun haar te stylen, te verven en te behandelen. Het gebruik van rauwe boter is interessant omdat het veel voordelen biedt. Is je haar toe aan een intens voedend masker? Masseer dan de rauwe boter een- of tweemaal per week op je hoofdhuid tot het smelt en laat het een nachtje intrekken. Dit hydrateert de hoofdhuid en je haar en het kan zelfs worden gebruikt in je skin care routine. Heb je zin in een 'sunkissed' look? Vermeng dan de rauwe boter met rode kleipasta om je haar te kleuren.
De Grieken eten hun haar gezond
Dit klinkt bijna te mooi om waar te zijn, maar de Grieken doen niet anders. Dit mediterrane dieet zit boordevol voedzame elementen zoals volle granen, magere vis, noten, olijven en hydraterende oliën - ingrediënten die je van binnen en van buiten doen stralen.
Daarnaast hebben de Griekse godinnen nog een geheim wapen: mastiek. Het is een harssoort afkomstig van de mastiekboom, die groeit op het Griekse eiland Chios. De hars - soms ook Arabische of Jemenitische Gom genoemd - wordt in Griekenland gebruikt om het haar te wassen, maar je kunt het ook als haarmasker inzetten. Het ondersteunt de haargroei, hydratatie en bevordert de glans. Kortom: alles waar je naar op zoek bent!
Benadruk je highlights
De zomer staat voor de deur. Voor veel dames betekent dit een bezoekje aan de kapper voor het zetten van zomerse highlights. Wil je zo lang mogelijk genieten van je frisse coupe? Probeer dan ons Colour Protecting Hair Mask, met witte thee en zonnebloemzaadolie. Het masker revitaliseert je haarkleur, zorgt voor diepe voeding en herstelt, versterkt en beschermt je haar. En dat is nog niet alles: het voorkomt kleurvervaging door UV-stralen en vermindert schade door vrije radicalen. Voeg dit essentiële product toe aan je haarverzorgingsroutine en geniet van verleidelijk mooi haar.