STEP ONE
Discover your Fragrance
Choosing the perfect scent is easy thanks to our guided fragrance finder.
STEP TWO
Experience at Home
Enjoy €10 off a full-sized fragrance from the collection with every €10 discovery set.
STEP THREE
Customise your Bottle
Adorn your bottle with the cap, colour, and talisman-inspired gemstone amulet of your choice.
How would you like to start your journey?
Try at Home
Allow us to guide you through our Fragrance Finder and help you to discover 3 luxury fragrances you can try before you buy. Each 10€ off a full-sized fragrance from the collection.
START EXPLORING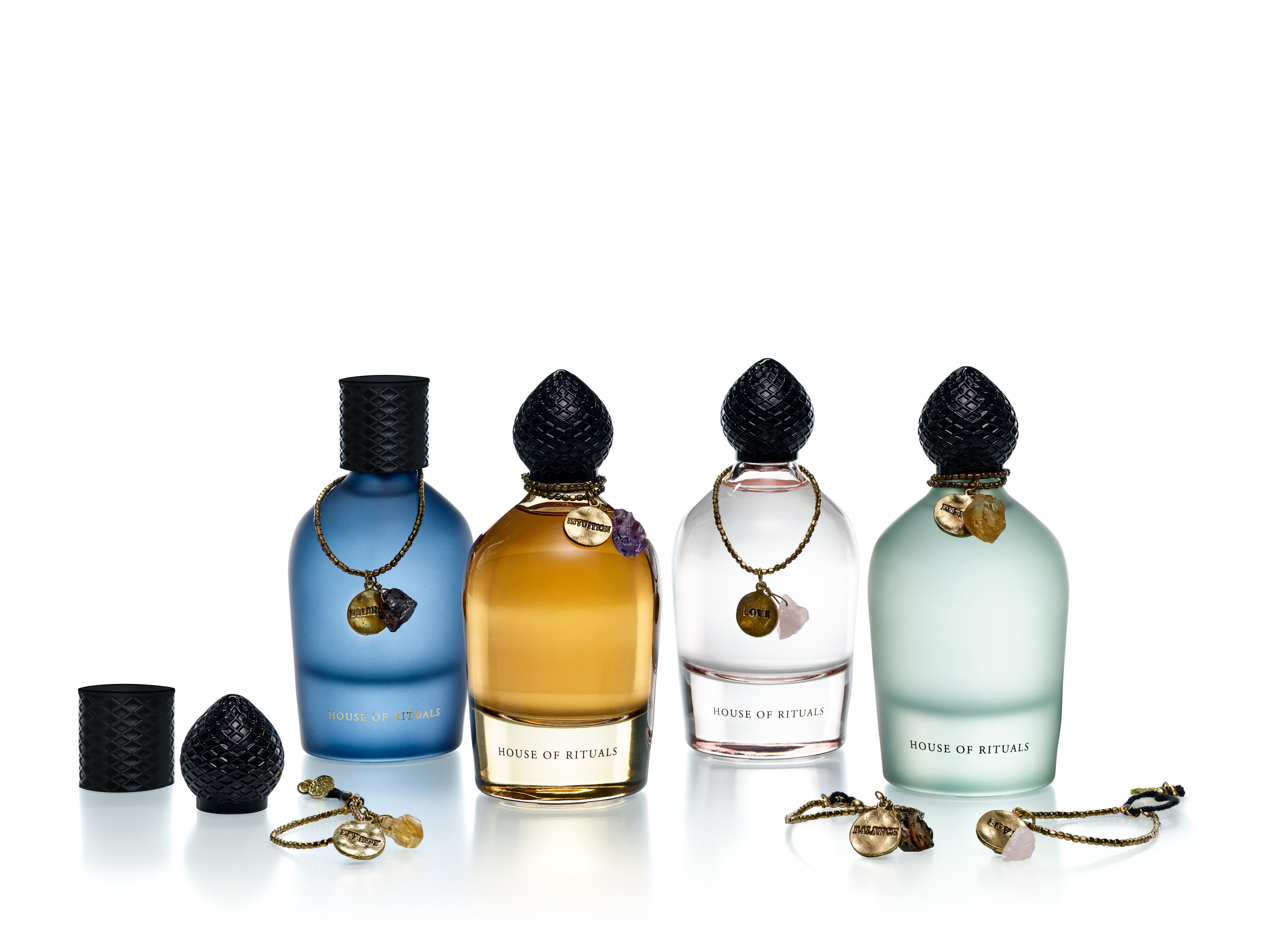 Design your Bottle
Already know which fragrance you love? Choose the custom design of your bottle, your cap and the talisman inspired gemstone and charm that express your personal style. Finally, decide if you would like to upgrade to a gift set option with an elegant keepsake box.
START DESIGNING