Ontrafel de geheime ingrediënten uit Japan voor een lang en gezond leven. Al meer dan 20 jaar houdt het land niet alleen het record van de hoogste levensverwachting, maar ook de langste gezonde levensduur. Het verschil tussen die twee kan worden verklaard door de combinatie van een gezond dieet, een actieve levensstijl en de traditionele Japanse cultuur.
De meest recente cijfers wijzen uit dat de Japanners gemiddeld 84 jaar worden, met een gemiddelde gezonde levensverwachting van 74 jaar. Daarnaast zijn er ontelbare voorbeelden van Japanse 80-plussers die nog volop van het leven genieten. Neem bijvoorbeeld Take Mieko Nagaoka, een 105-jarige zwemster die nog niet zo lang geleden met pensioen is gegaan. Zij heeft 18 wereldrecords op haar naam staan, allemaal verdiend toen ze al op hoge leeftijd was. Of Yuichiro Miura, een skiër en alpinist, die op z'n 90ste voor de vierde keer de Mount Everest wil beklimmen om zijn eigen wereldrecord te verbreken als oudste persoon op de hoogste top van de wereld.
Het is niet voor iedereen de meest voor de hand liggende keuze om de Mount Everest te beklimmen op 90-jarige leeftijd, maar als je streeft naar een lang en gezond leven kun je veel leren van de Japanners. Hieronder hebben we de beste tips & tricks voor je op een rijtje gezet om langer en gezonder te leven.
Het Japanse dieet
Het Mediterrane dieet staat erom bekend dat het gezondheidsvoordelen heeft, maar ook het Japanse dieet wordt hierom geroemd. Het bevat voornamelijk magere, uitgebalanceerde producten die rijk zijn aan vitamines, mineralen en antioxidanten. Vooral vis vol omega-vetzuren, veel groene en ongekookte groentes, seizoensfruit, tofoe, volkoren granen en miso (dat goed is voor de darmen) zijn enorm populair. De porties zijn over het algemeen gematigd, om te voorkomen dat je te veel eet. Tijdens het eten ligt de focus op langzaam en mindful kauwen, zodat je bewust en met aandacht geniet van iedere hap. Heb je zin in een tussendoortje? Probeer dan deze Japanse salade met boerenkool en wakame.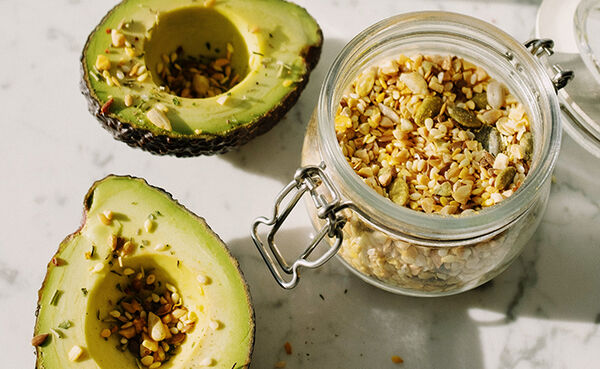 Drink groene thee
Groene thee maakt al eeuwenlang deel uit van traditionele Japanse theeceremonies. Vergeleken met de cafeïne in koffie geeft groene thee je een gezondere, natuurlijke energieboost. Het zit vol antioxidanten die het immuunsysteem versterken. Onderzoek toont aan dat het drankje je meer energie geeft, je bloeddruk reguleert, de spijsvertering stimuleert en het je lichaam mogelijk zelfs ondersteunt in de strijd tegen kanker. Schenk jezelf een heerlijk kopje in van onze ​stimulerende groene thee, verrijkt met zoete rozenblaadjes.
Intermittent fasting
Alle dieetrages passen niet in een gezonde levensstijl, maar een typisch Japans dieet neigt al van nature naar een vorm van intermittent fasting. Het dieet schrijft voor om gewoon te ontbijten, te lunchen en te dineren, maar Japanners consumeren alles binnen een tijdsframe van 8 uur. Hierdoor voorkomen ze dat ze laat op de avond nog iets eten. Zo krijgt het lichaam, en je spijsvertering in het bijzonder, een goede 16 uur rust om al het voedsel te verwerken. Als je het op een veilige manier doet, dan zitten er diverse gezondheidsvoordelen aan intermittent fasting. Zo ben je minder vatbaar voor ontstekingen en wordt het risico op diabetes type 2 verlaagd. Ook een langere levensduur kan worden toegeschreven aan dit Japanse dieet.
Actief blijven
We weten allemaal hoe belangrijk beweging is voor onze gezondheid. Het is dus geen verrassing dat dagelijks actief bezig zijn centraal staat in de Japanse levensstijl. Japanners houden bijvoorbeeld een gemeenschappelijke ochtendroutine met rajio taisō (radio calisthenics) en fietsen of lopen elke dag naar kantoor. Wetenschappers hebben ontdekt dat regelmatig bewegen niet alleen helpt om je hart gezond te houden, maar dat het ook je cognitieve functies een boost geeft. Zeker als je oefeningen gericht zijn op het opbouwen van spiermassa. Weet je niet waar je moet beginnen? Experts raden je aan om elke week minimaal 150 minuten te bewegen (ongeveer 22 minuten per dag), waarbij je cardio-oefeningen voor een gezond hart combineert met krachtoefeningen voor het verbeteren van je spiermassa en botdichtheid, plus een stretch-sessie zoals yoga voor meer flexibiliteit. Probeer deze Pilates work-out voor het versterken van lichaam en geest.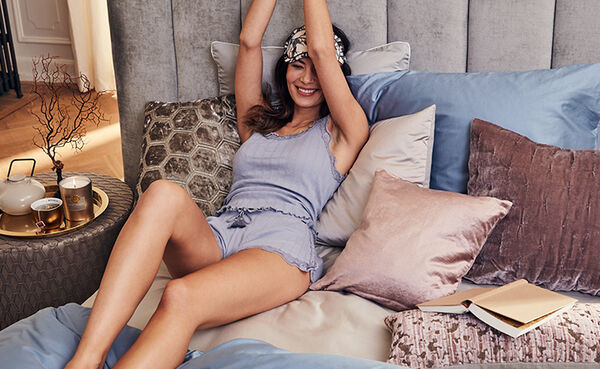 Koudwatertherapie
Start je ochtend met het nemen van een ijskoude douche. Dagelijks een paar minuten onder de koude straal zorgt voor een energieke boost en een langere levensduur. Het stimuleert de bloedcirculatie en vermindert ontstekingsreacties in je lichaam. Daarnaast versnelt het je metabolisme en versterkt het je immuunsysteem. En dan hebben we het nog niet eens over stroom 'happy vibes' die door je lichaam giert na een ijzige dip. Ben je er nog niet klaar voor om jezelf volledig in een ijsbad onder te dompelen? Draai dan aan het eind van je douchebeurt de kraan op standje ijskoud. Na verloop van tijd kun je langzaamaan de tijd onder de koude douche opbouwen.
Ikigai
Ikigai is te vergelijken met de Franse term raison d'être. Het is een oude Japanse filosofie die letterlijk 'jouw reden van bestaan' betekent. Met andere woorden: zoek een doel en een passie in je leven. Dat geeft je een gevoel van vreugde, voldoening en een vervuld leven. Ga bijvoorbeeld vrijwilligerswerk doen om anderen te helpen, zorg goed voor je lichaam en geest of omring jezelf met je geliefden. Hoe je het ook invult voor jezelf, ikigai is een filosofie waarvan velen geloven dat het cruciaal is voor een langer, gelukkiger en gezonder leven. Probeer deze tips om erachter te komen waar jouw passie ligt.