At Rituals, we believe the ultimate form of personal wellbeing is achieved by unifying body, mind and soul. The Art of Soulful Living compass is designed to guide you on a journey of wellbeing that will awaken your true human potential. Keep scrolling to discover more about our philosophy.
We live in a time that offers a world of opportunities. And for most of us, all the means we need to live a joyful life. And yet ironically, trying to steer a course through our wealth of options and possibilities can often lead us into a fog of confusion.
This video brings to life what's at the heart of The Art of Soulful Living.
Too often we ignore what we intrinsically feel, want and desire because we spend so much of our time focusing on the outside, or what others expect from us. The result? That we start to feel disconnected in our everyday life, and lose touch with what really makes us happy. According to Ispos' Global Happiness Survey 2020, the percentage of people saying they are happy has fallen sharply in the last decade, by 14 points globally. Just 11% of almost 20,000 people polled in 27 countries said they were very happy. Overall, 48% said they derive the greatest happiness from feeling like their life "has meaning".
That's where The Art of Soulful Living comes in. We believe that ultimate wellbeing is found in the balance of body, mind and soul. Pay attention to all three and the circle will be complete, creating a greater sense of purpose and personal fulfilment. And while many of us are increasingly attuned to the need for harmony - according to a recent Mintel study (2020), 65% said mental and emotional wellbeing is just as important as a balanced, healthy diet - the hectic pace of modern life means moments of meaningful reflection are rare. When was the last time you asked yourself honestly, what do I want? What do I need? What makes my soul truly happy? And when was the last time you created a moment just for you?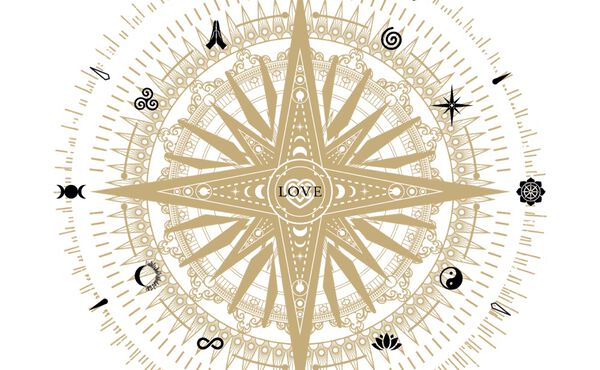 The Art of Soulful Living is designed to do just this, guiding you on a journey to reactivate the connection with your soul, your true self. And to steer your path, we have created a 13 point compass. Each point – including Reflection, Joy and Gratitude – plus the associated routines, small habits and practical advice we'll be sharing, will help you find the ultimate balance between body, mind and soul.
Starting this month, we'll be spotlighting the Reflection compass point with thought-provoking articles, tips and meditations. A necessary ingredient for a meaningful life, self-reflection involves investing time to listen to your inner voice and discover who you are deep down. With regular practice, it helps determine why you do, think and feel a certain way, ultimately guiding you towards your true purpose in life.
But the great thing about the compass is that you don't have to work through it from start to finish. You can focus on the themes that resonate with you at any moment, and whenever you like. Whichever compass point you begin with, one thing's for sure – you'll take you a step closer to knowing your true self as you discover The Art of Soulful Living. Your journey to personal wellbeing starts here…