It's easy to view joy and happiness as interchangeable, but knowing their differences can be vital when understanding our emotions. Let's take a closer look...
You might think you know what happiness is, but did you know itis defined by a substantial event or moment in your life? Graduating from university, getting your first car, or finding a loving partner, for example. On the contrary, a sad event might be the death of a loved one or the breakdown of a relationship. Happiness can therefore be seen as a fluctuating emotional rollercoaster of peaks and contrasting lows, affected by external experiences.
True joy is to be in harmony with life exactly as it is
Joy, on the other hand, is not influenced by external events. It is, according to our Happiness Ambassador Mo Gawdat, "a state of uninterrupted happiness... Inner peace, stillness, calm—perhaps a mixture of all of them is closest, but none of them alone captures the true meaning". We must actively choose joy, experiencing it ourselves and gifting it to others. Joy is continual, even when experiencing tough times and obstacles in life, we can lean on our inner joy to help us get through.
Learn more about Happiness and Joy
For expert knowledge on understanding and cultivating happiness for more wellbeing, join our 14-day Happiness Challenge led by our Happiness Ambassador Mo Gawdat.
To cultivate joy and learn how to share it with others, head to our Joy to the World masterclass.  Over five days, Mo shares practical tips on how we can all bring more joy to our lives and the world combined with informative life switch-ups that give you an incredible challenge to embrace and enjoy the ultimate "uninterrupted state of happiness" that is joy.
So what are you waiting? Embark on a journey to unlock, tap into and recognise your emotions with our free masterclasses, so you can experience more moments of happiness and create more joy.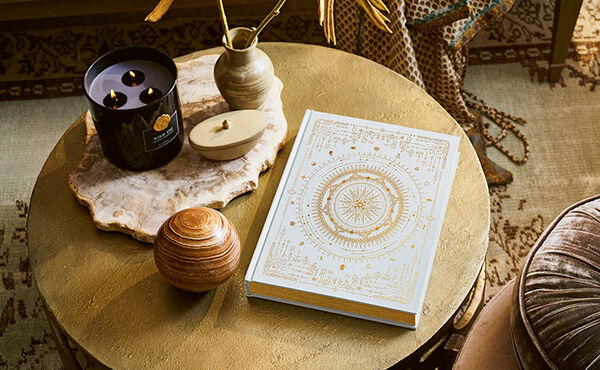 Want to know more about joy? Our first ever book, The Book of Rituals, delves deep into this topic and so much more. Featuring inspirational articles, unique art work and wellbeing wisdom, this luxurious coffee table book is the ultimate guide to soulful living. Click here to shop The Book of Rituals.