The fledgling collaboration between Rituals and the Rijksmuseum is a match made in heaven. We asked Rituals CEO Raymond Cloosterman three questions about the special partnership between the two iconic Dutch brands.
How did the collaboration with the Rijksmuseum come about?
"Rituals started life in an Amsterdam basement, so we wanted to develop a signature collection as a homage to our hometown. We started talking to the Rijksmuseum, and that's how the idea came about to create a collection together, inspired by the first meeting of East and West in Amsterdam. That was in the 16th century, when Asia and Amsterdam began to trade with each other in porcelain, tulips, and other luxury goods. For the collection design, we searched the Rijksmuseum's art treasures for a beautiful object from that era. A wonderful Delft blue vase from the 16th century eventually became the inspiration for the Amsterdam Collection."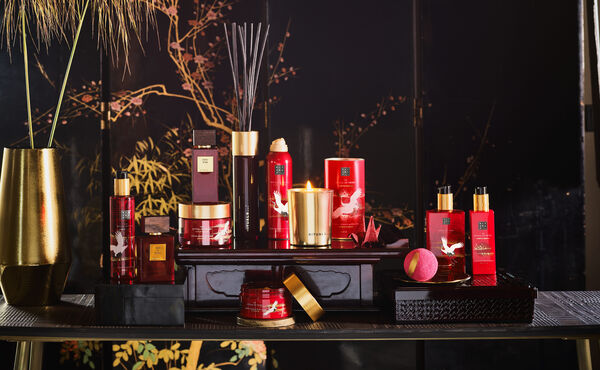 This winter, Rituals and the Rijksmuseum are launching a new collection: The Ritual of Tsuru. What's so special about this collection?
"Whereas the Amsterdam Collection pays tribute to the rich history of our home city, The Ritual of Tsuru is inspired by an authentic Japanese kimono with a crane print in the Rijksmuseum collection. This was the starting point for the beautiful design. The tsuru (crane) is known as the 'bird of happiness' in Japan. With this unique collection of luxury products, which contains real gold, we want to give our fans a special moment of happiness every moment of the day. Whether you're drinking a cup of tea, lighting a candle, having a bath, or just washing your hands."
Are there any special plans for the future?
"The two special collections that we have created together make me very happy and proud. I can't yet say anything about our concrete plans, but in the future there will certainly be some fantastic collaborations between Rituals and the Rijksmuseum."